After the Georgia General Assembly adjourned in late March, Gov. Nathan Deal had a May 3 deadline to sign or veto each bill the legislators had passed.
Much of the attention centered on ''campus carry'' legislation, which would have allowed students to carry concealed firearms on campuses of Georgia's public colleges. It was controversial from the start, and the governor wound up vetoing it on the deadline day.
Deal also waited to act on some health care bills, signing them into law just days before the deadline.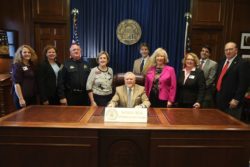 Two of these pieces of legislation did not attract much fanfare or criticism. They were approved by the Legislature with little media attention, and have won praise from patient advocates in Georgia.
One measure, House Bill 1037, allows Georgians to file complaints against certified nursing assistants (CNAs) who work as caregivers in an individual's home.
Georgia already operates such a registry of complaints on CNAs, but up to now it has applied only to those working in a nursing home, personal care home or assisted living facility.
Currently there are 1,350 "adverse findings of abuse" listed on that registry against certified nursing assistants, the Georgia Council on Aging says. They include complaints of physical abuse, neglect, and financial exploitation.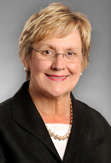 "Elder abuse is rampant in our state,'' Rep. Sharon Cooper (R-Marietta), a sponsor of House Bill 1037, told GHN recently.
And with the aging of the state's population, more Georgians are making decisions on caring for the elderly.
"We're hearing more and more about financial exploitation," Kathy Floyd, executive director of the Council on Aging, said Wednesday. She added that elder abuse complaints are increasing in number, partly because of the aging population, and partly because the public is more aware of these problems.
Nursing assistants provide most of the care for patients in nursing homes, personal care homes and assisted living facilities, according to the Council on Aging.
Federal regulations require each state to maintain a registry of nursing assistants. In Georgia, there are 73,000 active CNAs and 210,000 inactive CNAs on the registry.
"As home care becomes more of an option and more popular, more CNAs are going into people's homes,'' said Floyd. "The CNA registry is an essential resource for providers and families who hire in home care."
(Here's the link for accessing CNA names in the registry. Under the new law, the Department of Community Health must make the link more visible on its website.)
Help for breastfeeding moms
Another bill hailed by patient advocates makes Georgia the second state, after Rhode Island, to license lactation consultants. These consultants help mothers who are having problems breastfeeding their babies.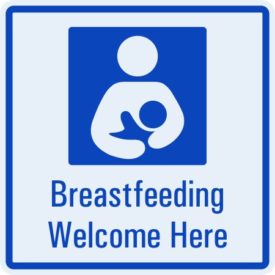 Breastfeeding is recommended for all babies when possible. It is one of the most effective preventive health measures both for infants and mothers. For the baby, breastfeeding reduces the incidence and severity of many infectious diseases, lowers infant mortality and supports healthy development of the brain and nervous system. It also lowers infants' risk of becoming obese later in childhood.
For mothers, breastfeeding reduces the risks of breast cancer, ovarian cancer, diabetes, rheumatoid arthritis and cardiovascular disease.
Federal law requires coverage for lactation services, but many insurance companies will pay only for the services of licensed health care professionals. Lack of insurance reimbursement has made clinical breastfeeding care expensive for many women, who pay more out of pocket than they would if there were consultants in their insurer networks.
Seventy-four percent of Georgia's mothers leave the hospital breastfeeding, but only 19 percent are successful in meeting the American Academy of Pediatrics (AAP) recommendation of exclusively breastfeeding their babies for the first six months, according to the Healthy Mothers, Healthy Babies Coalition of Georgia.
"A large number of women start breastfeeding but run into problems,'' said Cooper, also a sponsor of House Bill 649.
The Department of Public Health, which supported the legislation, said in a statement Thursday, "Better access to certified lactation counselors can help increase initiation rates and duration of breastfeeding in Georgia."

Leah Aldridge, a lactation consultant in metro Atlanta, and board president of Healthy Mothers, Healthy Babies Coalition of Georgia, predicts that the licensing will increase access to this breastfeeding help.
Just two health insurers, Aetna and Kaiser Permanente, currently offer these lactation consultants in their network to their members in Georgia, she says.
Currently the state has only 364 lactation consultants, with an estimated need of more than 1,100 statewide, Aldridge said.
"We've been working on it for five years in Georgia."
"The bill provides a real opportunity for growth of the profession, and we're very excited for our breastfeeding mothers and babies,'' said Aldridge.