Seven people traveling back to Georgia and diagnosed with the Zika virus have joined a preliminary study at Emory analyzing immune responses to the disease.
The seven volunteers are among the 13 people returning to Georgia who have been diagnosed with Zika. None of them were pregnant, Emory officials say.
"This early study will help researchers gather information that will help them gear up for more in-depth studies planned for the near future,'' Holly Korschun, an Emory Woodruff Health Sciences Center spokeswoman, told GHN.
Information about the research came out of a news conference Tuesday at the Emory Conference Center in Atlanta during a scientific conference on Zika.
The mosquito-borne virus has been linked to an epidemic of birth defects in Brazil and is spreading through the Western Hemisphere.
Last week, the CDC reported that a Puerto Rican man died from complications of the Zika virus, the first reported death attributed to the disease in the United States.
The victim, in his 70s, died in February from internal bleeding as a result of a rare immune reaction to an earlier Zika infection, the CDC said. His death was unusual. While it can cause birth defects, the disease rarely does serious harm to adults who contract it.
The New York Times reported Puerto Rico now has 683 confirmed Zika infections in its outbreak, which began in December; 89 are in pregnant women, according to Dr. Ana Ríus, the territory's health secretary.
Fourteen of those women have given birth, and all their babies have turned out to be healthy, she said.
The death in Puerto Rico has intensified a battle on Capitol Hill over more than $1 billion in emergency funds for Zika, McClatchy reported.
"We still need to do a lot more research [and] scientists in the U.S. are waiting for funding,'' Raymond Schinazi, director of the Laboratory of Biochemical Pharmacology at Emory, told reporters Tuesday at the news conference.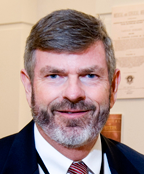 "I think we're facing a major crisis,'' Schinazi added. "We certainly don't want what happened in Brazil to happen in the U.S."
He said a major challenge is educating the public about the health threat when the weather warms up.
Scott Weaver, a virologist at the University of Texas Medical Branch in Galveston, said that "we have a patchwork of mosquito control in the U.S."
"Some poor communities have nothing," Weaver added.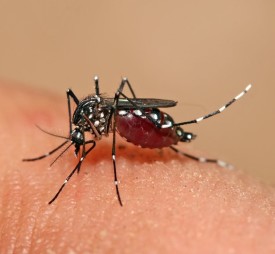 The Aedes aegypti mosquito, which transmits the Zika virus, "is not a mosquito we typically target in the U.S.,'' he said.
The females of this species — the ones that bite — usually live in people's houses, not in yards, USA Today recently reported. If door and window screens block the mosquito's entrance into a house, it may settle down under patio furniture. And unlike the mosquitoes that most cities target for destruction each summer, the Aedes aegypti doesn't swarm or bite at night.
"A pregnant woman's home needs to be a top priority." Weaver said.
Once two weeks elapse after contracting the virus, a person has significantly lower chance of transmitting ZIka, he said.
In the 50 states, there have been 426 cases of Zika, all in returning travelers or, in a few cases, in sexual partners they passed it to, the New York Times reported. But the CDC expects clusters of mosquito-transmitted cases in Florida, on the Gulf Coast and possibly in Hawaii when the summer heats up.
Deaths from Zika are normally very rare in adults, and the illness is usually mild, with the rash lasting only a week. But the World Health Organization declared a global health emergency in February once it was suspected that Zika had caused a wave of microcephaly, a usually rare birth defect, in Brazil, the Times reported. There are now almost 1,200 confirmed cases of microcephaly in Brazil.
"Controlling the mosquito is not easy,'' Dr. Mauro Martins Teixeira, who heads the Immunopharmacology Laboratory at the Universidade Federal de Minas Gerais in Brazil, said at the Atlanta conference.
The drug and vaccine efforts have a long way to go before they'll be successful, he said. It took many years to develop drugs for HIV, Teixeira noted.