Georgia ranks 39th among states on senior health, the same place as last year's rating, according to a new report.
But significant health challenges lie ahead for the next generation of Georgia seniors and their counterparts nationally, the report found.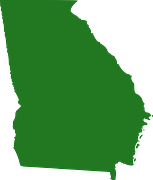 Georgia has more than 1 million people 65 and older. That figure amounts to roughly 10 percent of all the state's residents, and it's bigger than the entire population of some states. Moreover, Georgia's senior population is expected to swell over the next two decades, a trend also foreseen in the rest of the country. This means that the need for an assisted living community and other related facilities will continue to rise.
America's Health Rankings Senior Report of 2016 says Georgia's current senior strengths include a low prevalence of excessive drinking and a high percentage of health screenings. The state's weaknesses include low flu vaccination coverage and a low percentage of quality nursing home beds.
The obesity rate among Georgia seniors has increased to 29.5 percent in 2016, from 25. 4 percent in 2013, said the report, released last week by United Health Foundation. The rate of Georgia seniors who are physically inactive rose slightly to 34.6 percent this year.
Other states in the greater South wound up in the bottom third of the rankings. They include Texas, at 41; Tennessee, 43; Alabama, 44; Kentucky, 45; Arkansas, 47; Mississippi, 48; and Louisiana, which was 50th.
Massachusetts replaced Vermont as the healthiest state for seniors, according to the 2016 report, which used 35 measures of senior health. (Here's a link to the report.)
"As an advocate for Georgia's seniors, I think this report is a gold mine of information on a range of key health measures in a very accessible format,'' said Kathy Floyd, executive director of the Georgia Council on Aging.

"I'm encouraged that our ranking for food insecurity has improved since food insecurity has such a large impact on chronic health problems," Floyd added. "The worsening stats on obesity and physical activity don't bode well for policy makers looking to improve quality of life and control costs."
Food insecurity refers to a lack of dependable access to nutritious foods.
Besides looking at people 65 and over, the report also compares the health of middle-aged Americans in 2014 to middle-aged Americans in 1999 and reveals alarming health concerns for the next generation of older Americans
By 2030, the senior population is projected to increase by more than 50 percent in 25 states, including Georgia, whose increase of people 65 and older is projected to be 61.4 percent.
Nationally, today's middle-aged people, though they are smoking less than previous generations, will enter their senior years with higher rates of obesity and diabetes and lower rates of high health status, putting strain on the health care system.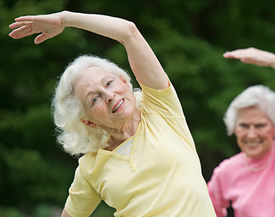 "The dramatic increase has serious implications for the long-term health of those individuals and for the finances of our nation," Rhonda Randall, a senior adviser to the United Health Foundation and chief medical officer at UnitedHealthcare Retiree Solutions, told NPR Shots.
Most of the costs will be borne by Medicare, the government-run health care system for seniors — and by extension, taxpayers, NPR pointed out.
The diabetes toll could turn out to be staggering. Nationally, the prevalence of diabetes among the middle-aged has increased dramatically from 1999 to 2014. with an almost 55 percent increase in the percentage of adults aged 50 to 64 who reported that a physician told them they had diabetes.
Georgia's increase is one of the highest. In that 15-year time period, the state's diabetes rate almost doubled (increasing 97.9 percent).
Nationally at the moment, seniors have better health status than three years ago, with progress made in the number of home health care workers and preventable hospitalizations. But challenges include a nearly 9 percent increase in the rate of obesity and a 5 percent increase in food insecurity among today's seniors.
The U.S. has seen over the past year a 7 percent decrease in community expenditures given to seniors living in poverty; a 7 percent decrease in home-delivered meals; and a 10 percent decrease in the reach of food stamps.
The report noted that positive changes for current Georgia seniors include that in the past year, nursing home quality increased from 28.4 percent to 34.6 percent of beds rated 4- or 5-stars.
In the past two years, the report said, preventable hospitalizations in Georgia decreased from 65.2 to 55.1 discharges per 1,000 Medicare beneficiaries.
And in the past three years, the rate of smoking among Georgia adults 65 or older decreased, going from 10.8 percent to 8.1 percent. Over that same period, seniors reporting very good or excellent health status increased from 32.9 percent to 38.1 percent of adults 65 and older.
But in the past year, food stamp reach decreased among adults 65 and older living in poverty. The figure shrank from 87.7 percent to 69.3 percent.