State and federal officials have reached agreement on how Georgia can improve and expand services for people with developmental disabilities and mental illness, building on the terms of a landmark 2010 pact.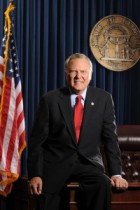 The agreement, filed Wednesday in federal court, addresses compliance problems that the Department of Justice and an independent reviewer have pointed out since the settlement was reached six years ago. The filing must still be approved by a federal judge.
Under the new "extension'' pact, the state agreed to move remaining individuals with developmental disabilities from state-run hospitals to their communities, with enhanced monitoring of their care.
Georgia must also create a "high-risk surveillance list" for individuals who have transitioned out of state hospitals since 2010, to identify and respond to gaps in services and medical and behavioral risks. Other features of the extension agreement include ensuring that individuals with developmental disabilities receive proper community services and support; and improving its quality management system and recruiting additional providers to serve people with developmental disabilities and complex needs.
Georgia also agreed to conduct complete investigations of any deaths of these individuals. In a January court filing, federal attorneys said that of the approximately 503 people with developmental disabilities discharged from state-run hospitals since 2010, 79 have died.
Under the agreement filed Wednesday, Georgia also must expand its supported housing program for people with serious mental illness.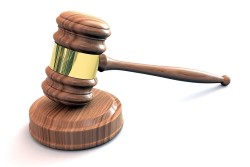 "This agreement is a significant accomplishment for the state of Georgia," Gov. Nathan Deal said in a statement Wednesday. "Over the last six years, Georgia has invested tremendous resources in improving services for people with behavioral health and intellectual and developmental disability needs. I am proud of the work we are doing, and I look forward to our continued progress in this area."
The 2010 settlement agreement followed a series of articles in the AJC about problems in the state's mental hospitals and gaps in community services for such patients.
The targeted end date for the extension agreement is June 30, 2018.
"This agreement is a reflection of the hard work of many people," said Frank Berry, commissioner of the Georgia Department of Behavioral Health and Developmental Disabilities. "The dedication of our team members and statewide network of community providers is truly remarkable, and their unwavering commitment to the people we serve has without question led to easier access to high-quality care."
Flaws from historic deal
A September 2015 report by an independent reviewer described Georgia's lack of progress in moving people with developmental disabilities out of state hospitals.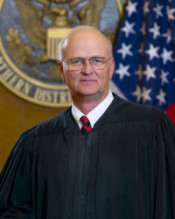 In a December hearing before U.S. District Court Judge Charles Pannell, independent reviewer Elizabeth Jones told the judge that while Georgia has made great progress in improving services for people with serious mental illnesses, significant gaps remained for those with developmental disabilities.
By contrast, 14 states have closed all institutions for people with those disabilities, Jones testified.
Pannell told state officials and the Department of Justice to speed up efforts to reach agreement on improving Georgia's system for people with mental illness and developmental disabilities.
Stakeholders known as the Amici ("friends of the court" who weighed in during the legal dispute) participated in forging the extension agreement. The Amici include the Georgia Advocacy Office and the Bazelon Center for Mental Health Law, on behalf of nearly a dozen Georgia mental health advocacy groups and advocates.
"The mental health community appreciates the state's ongoing commitment to expanding and improving its successful supported housing program," said Alison Barkoff, the Bazelon Center's director of advocacy, in a statement Wednesday. "Supported housing, together with access to the community services and supports the state developed under the 2010 settlement, is critical to ensuring that people with mental illness can live full and successful lives in the community."
Barkoff told GHN that the extension agreement "is a national blueprint to support everyone in the community, including people with complex needs."
She added that the state of Georgia "is committed to fully funding the implementation of this agreement."
Ruby Moore, executive director of the Georgia Advocacy Office, added, "We are pleased that the state and Department of Justice worked collaboratively with stakeholders to develop a plan to ensure that all people with developmental disabilities, including people with significant support needs, have the opportunity to live good lives in the community."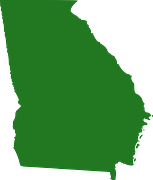 Georgia, under the five-year settlement agreement with the U.S. Department of Justice, agreed to end all admissions of people with developmental disabilities to state psychiatric hospitals. It also promised in the 2010 pact that patients with developmental disabilities already in those hospitals would be moved to more appropriate settings by July of this year — the deadline for the agreement's provisions to be met.
The settlement agreement also sought to improve care for Georgians with mental illness. Georgia agreed to establish community services and housing for about 9,000 people with mental illness, and to create community support and crisis intervention teams to help people with developmental disabilities and mental illness avoid hospitalization.
Attorneys for the state said that since 2010, Georgia has attained significant improvements. Hundreds of people have been transitioned from hospitals to community settings, and the state has closed three of its seven mental hospitals, the attorneys said.
Talley Wells, director of the Disability Integration Project at Atlanta Legal Aid, said Wednesday that he was pleased that the extension agreement "increases the number of housing vouchers and mobilizes new resources to meet the housing needs of 9,000 people with serious mental illness in the state."