In a new GHN Commentary, Melanie Dallas, a licensed professional counselor, writes that parents should not hesitate to have their children treated for a mental illness when that care is needed. But misperceptions and fear of being stigmatized often lead people to delay seeking care, Dallas says.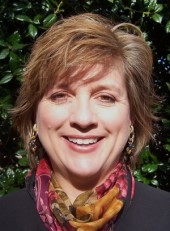 Sometimes, she says, it takes years for parents to act.
"The impact of untreated mental health problems can be devastating for children, not only interfering with their ability to make friends and function at home, but also affecting their performance in school," writes Dallas, who is CEO of a Community Service Board in Northwest Georgia.
Here's a link to her Commentary.
Georgia Health News welcomes Commentary submissions. If you would like to propose a Commentary piece for Georgia Health News, please email Andy Miller, editor of GHN, at amiller@georgiahealthnews.com