Craig Washington likes to quote a scene in the Meryl Streep movie "Marvin's Room" when he talks about slowing the spread of HIV.
Streep's character tells her son that her feelings for him are "like a big bowl of fish hooks," meaning they're jumbled together and can't be separated.
When it comes to containing HIV, the virus that causes AIDS, "it's not just one approach, it's not just one issue and it's not just one community," said Washington, the prevention manager for AID Atlanta, which has provided HIV/AIDS-related services, care and education since 1982.
[youtube]https://youtu.be/ejMlSnbOW4A[/youtube]In the South, "there are all kinds of political and social realities that actually help drive the epidemic — whether that's the impact and influence of poverty, unemployment or lack of access to quality health care," he said.
Georgians have the third-highest risk in the nation of contracting HIV during their lifetimes, with one in every 51 people becoming infected, according to the CDC. Only Washington, D.C., and Maryland rank higher.
Of the 461 people who died from HIV/AIDS in Georgia in 2013, more than 80 percent were African-American, multiracial or Latino, according to the CDC. African-Americans accounted for almost three out of four HIV-related deaths in Georgia in 2013.
Nationwide, African-American men, particularly those who have sex with other men, have the highest risk of being diagnosed with HIV during their lifetimes, followed by black women and Latino men.
Not everyone who is at risk gets tested, meaning that opportunities for successful treatment are missed. The "cultural proficiency" of health care providers is a key factor, Washington said. They might not know how to question patients about risks associated with sexual behavior or drug use, and if they do ask, patients may not feel comfortable answering.
"People's experiences with health care play a role," he said.
The CDC, the U.S. Preventive Services Task Force, the American Academy of Pediatrics and the American Congress of Obstetricians and Gynecologists recommend that health care providers test their patients for HIV regularly. For at-risk populations, including men who have sex with men and people who have multiple sex partners, the CDC recommends annual testing.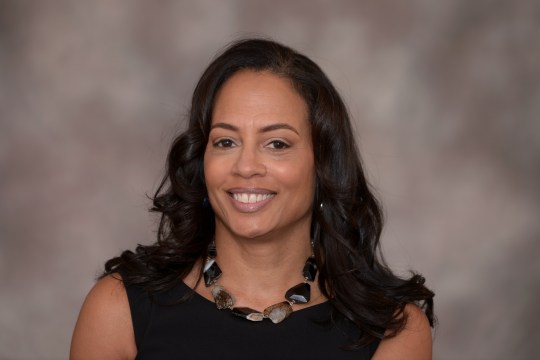 However, since HIV testing requires an "opt-in" for most doctor's offices and clinics, testing doesn't happen unless the patient requests it, said Linda Blount, president and CEO of Black Women's Health Imperative, a national group that focuses on improving black women's health and well-being.
"We have these robustly funded government entities making these scientifically based recommendations, and then we're sort of leaving them out in the ether," said Emily Brown, field organizer for Georgia Equality, an advocacy group for lesbian, gay, bisexual and transgender communities. "I don't understand that."
Getting tested is a huge decision for many people, said Cathryn Lapka, family advocacy and client services coordinator for AIDS Athens. The nonprofit agency serves 10 northeast Georgia counties, many of them rural.
"We live in a place where not everybody is accepted all the time," Lapka said. "HIV comes with a lot of assumptions that can be made about somebody else – a lot of assumptions that people think are pretty negative."
There's still a stigma surrounding people with HIV, and it can frighten people away from testing, she said.
Brown said the stigma surrounding HIV comes in two forms. "One of them is a stigma about a deadly or perceived deadly disease," she said. "The other one is a stigma about being gay or transgender."
Some people postpone getting tested until they are sick, and their first test result shows they already have AIDS, now known as Stage 3 HIV disease. In 2013, more than 22,000 Georgians were living with Stage 3 HIV, according to the CDC. This diagnosis used to be viewed as a death sentence, but with antiretroviral medication and medical monitoring, many people with Stage 3 HIV can recover from AIDS-related sickness and end up with undetectable levels of the virus in their bloodstream – a hallmark that means it's more difficult for them to transmit the virus to others.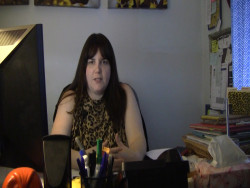 The numbers of late-stage HIV diagnoses and deaths are "shocking," yet most people probably don't know that people are still contracting HIV, let alone dying from it, Brown said.
But when the infection is caught early, HIV-infected people can be treated and live normal lives.
The issue of homosexuality is more complicated in the South, advocates say.
Social and religious attitudes toward sex are often described as more conservative in the South. The Georgia General Assembly this year passed what it described as a religious freedom bill meant to protect people and businesses who object to certain kinds of sexual behavior. Gov. Nathan Deal vetoed the bill, expressing concerns about discrimination based on sexuality.
Brown said the bill, which did not specifically mention HIV, would have enabled "discrimination [against] people based on sexual orientation and gender identity."
"A lot of people won't make the connection back to HIV, right?" she said. "But the idea that the people who are at the most risk, are at the highest risk of HIV, are also people whose very identities are not affirmed" in everyday life and public policy, she added.
Some see the governor's veto as a sign of increasing acceptance of the LGBT community in Georgia, but that remains to be seen.
Getting rid of prejudice against gay people is "easy to say, tough to do," Blount said. She said this is especially true because HIV is associated with homosexuality among men and promiscuity among women, so some avoid medical attention because they fear being shamed for their sex lives.
Awareness is increasing about how simple it is to be tested and about the new options for prevention and treatment. But the South still needs help dispelling the stigma surrounding HIV and the people who live with it, Washington said.
"We need a more robust and comprehensive approach" that will provide leadership and education about HIV and risk factors, not just provide testing, Washington said. "And I think we already have the resources. I think it's a matter of will."
Leigh Beeson is a graduate student at UGA in the health and medical journalism program. She had a bachelor's degree in communications and was editor-in-chief of her undergraduate university's newspaper.