Editor's note: All names of eating disorder sufferers are pseudonyms.
Anna was 4 years old when her father was murdered. As a small child, she didn't get the emotional support to understand the tragedy, she says now. Anna's family didn't want to talk about it.
Now, in her late 30s, Anna is living with a complex condition that she says may be rooted in her childhood loss. She is emotionally disconnected, and dealing with recent memories of an attempted suicide.
Anna says she wrestles with two challenges: to face the trauma that lingers from her childhood and to seek healing from the disorder that now torments her and someday could prove fatal.
Like an estimated thousands of other Georgians, Anna is struggling with an eating disorder. National statistics on this and several other disorders that often accompany it – such as depression, anxiety and dissociation – show an alarmingly high mortality rate for girls and young women.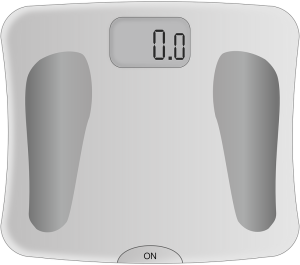 Although eating disorders can start at any age, a study by the National Association of Anorexia Nervosa and Associated Disorders found that 85 percent of females with eating disorders were 12 to 25 years of age.
"There is . . . a higher suicide rate with people with eating disorders," says Dr. Rick Kilmer, clinical director at Atlanta Center for Eating Disorders (ACE). A 2011 report by the Journal of the American Medical Association on mortality rates in patients with eating disorders concluded that one in five individuals with anorexia committed suicide.
Anna, who lives in Atlanta, struggles with both anorexia and bulimia.
The National Eating Disorders Association (NEDA) defines anorexia as a potentially life-threatening disorder characterized by self-restriction of food. People with the disorder may also over-exercise and make unnecessary use of diuretics, diet pills or laxatives. People with anorexia pursue thinness relentlessly because they have distorted images of their bodies. Basically, they believe they are overweight even if they are emaciated, and they are starving themselves in response to their emotional disorder.
The numbers of individuals struggling with another eating disorder, bulimia, are also alarming. Bulimia, a struggle between gorging (binging) and secretly vomiting multiple times a day, is triggered by an individual's fear of potential weight gain, and a fear of loss of control over one's body. Many bulimics also struggle with anorexia.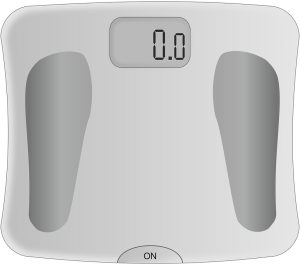 A study measuring bulimia between 1988 and 1993 showed that the incidence of bulimia in the 10-to-39 age group has tripled.
Both anorexia and bulimia can contribute to heart failure, cardiac arrest, suicide, early-onset osteoporosis, loss of menstruation, kidney failure or pancreatitis.
In middle school, Anna remembers, it was easy to hide her eating disorder and weight fluctuations because she was playing soccer and also entering adolescence. In her 20s, Anna received a degree in physical therapy and started a career.
As she entered her early 30s, she says, she was in the "best place in her life," and enjoyed working as a physical therapist on two mission trips to Africa. "I also was secretly fasting during the mission trips," says Anna. She became bulimic at age 33.
Anna says she has been hospitalized in a residential facility for eating disorders and has attended an outpatient treatment program. She says she still fights a sense of denial about her illnesses even though she can "binge and purge" up to six to eight times a day and also notices blood in her vomit.
Kilmer says bulimia can cause a tearing of the esophagus, spontaneous stomach erosion and bleeding into the digestive tract. "The individual could bleed to death."
Anna is fully aware of the dangers. "I want to live life," she says, "I don't what to feel like this – don't want to be a dysfunctional adult." She says she continues to seek individual treatment for her eating disorders.
Often a hidden problem
People's sense of shame and desire for secrecy make it hard to compile accurate data on eating disorders, experts say. "There is no solid answer to the number of people struggling with eating disorders in the U.S," says Claire Mysko, interim CEO of the National Eating Disorders Association (NEDA). She says when the association sees an uptick in treatment numbers for people with eating disorders, it hopes the change reflects greater public awareness, with more people seeking help.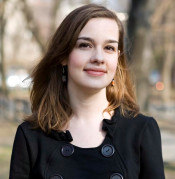 "There are individuals who are not sure they have an eating disorder because 'they don't fit the picture' of an eating disorder or don't feel sick enough" to seek help, says Mysko. Also, she says, it's time to dispel the myth that young, affluent white women constitute the majority of people with eating disorders. The problem cuts across all ethnic and economic lines.
Celeste, 25, sought help when her eating disorder prevented her from working effectively toward her Ph.D. at Emory University. She said her "triggers" to restrict food and also to use bulimic techniques have often been related to stress, yet she also admits to a 10-year secret problem with anorexia.
"In hindsight, I was 14 when I consciously started not eating until dinner every day," says Celeste.
The age range for individuals with eating disorders has greatly expanded in recent years, says Dr. Linda Buchanan, clinical director and founder of ACE. The latest national statistics provided by NEDA indicate that even by age 6, some children express concerns about their body images.
Eating disorders affect all kinds of people, from preteens to senior citizens, and no demographic group is immune.
Many young people with these disorders have been hospitalized in residential facilities, sometimes as a lifesaving measure. ACE is an outpatient facility in Georgia that can serve individuals after residential treatment. Buchanan says Georgia needs more outpatient and residential facilities to treat eating disorders.
"Another frequent issue is locating treatment in areas where specialized treatment for eating disorders is not available, especially in rural areas." says Mysko. NEDA offers a helpline for individuals to seek the closest location to their homes. Go to http://www.nationaleatingdisorders.org or call (800) 931-2237.
A recent New York Times article reported a rapid growth in residential programs, with more than 75 centers in the United States compared to 22 a decade ago. The increase in centers has jumped because the Affordable Care Act and other changes in health insurance laws mandate more comprehensive coverage for mental health disorders.
In the past, health insurance companies had strict limits on health coverage for eating disorders. With residential treatment costs starting at $1,000 a day or even higher, many families that had a member with an eating disorder had to mortgage their homes and drain their savings to pay for specialized treatment. According to the Times article, the most severely ill patients may need longer treatment to be stabilized, regain normal body weight and learn new behavior in relation to food. A 2006 study found that the average stay was 83 days.
Even though the affordability of mental health insurance for eating disorders has improved in recent years, many families still struggle to obtain such coverage. "This is a major issue. We are constantly asked by families . . . how to appeal to the health insurance companies," Mysko says.
"Only 15 to 30 percent of people have access to specialized care for eating disorders, which means there are a lot of people out there who have zippo," Doug Bunnel, the chief clinical officer for a California residential program, told the Times.
Mysko says early intervention is most effective in overcoming these diseases. But if an individual is dangerously entrenched in an eating disorder, a high level of care will be needed, and the costs may be substantial. She says professionals who treat eating disorders need to be specialized counselors, physicians, and nutrition counselors.
Internalizing life's pressures
Celeste has not chosen to check herself into a residential facility, but she took a huge step by informing her family about her disorder. "I told them that it was really bad, I was off the rails … purging a lot or not eating at all," she says.
Raised in an affluent family in New York City, Celeste never saw herself as smart enough, so she felt the need to prove herself by demonstrating academic excellence, including obtaining a Ph.D.
"It has to look effortless and keep everyone happy," she says of the perfectionist philosophy that she feels was drilled into her.
Any grade less than an A would bring a threat by her parents not to pay for that semester of college, Celeste says. From a very young age, she says, she felt that her grades reflected her worth and were the only validation of her personal achievement.
Celeste says her family has periodically recognized her weight loss, and at one point her parents tried to be supportive by suggesting protein shakes for weight gain, while also urging her to go to a doctor. Celeste sees these attempts by them as a way of being controlling.
Celeste is now attending an outpatient program, while continuing to take college classes.
Some relatives may consider a person's eating disorder as just a problem of will power. They believe that telling the person to "Snap Out of It" or "Just Eat!" will solve the problem, says Buchanan. But an eating disorder may be caused by many factors, such as social pressures, environmental stress and even trauma.
"People with eating disorders are very sensitive to family stress, so it is often one factor in developing an eating disorder," she says. Parents should not worry about being blamed for the problem, but they need to support their child who is struggling with an eating disorder and participate in family therapy, Buchanan says.
"Environmental factors (bullying, diet pressures, media influences, trauma, etc.) may also come into play with underlying genetics in such a way that the vulnerable individual develops an eating disorder," says Dr. Stephen F. Crawford, associate director of the Center for Eating Disorders at Sheppard Pratt Hospital in Baltimore.
Another eating disorder, binge eating, is defined as excessive food intake fueled by the need to soothe negative emotions. People with this disorder may sometimes jump to the opposite form of unhealthy food consumption — dieting to an excessive, dangerous degree. This swinging between extremes is known as "yo-yo dieting."
"Dieting is the gateway to eating disorders," says Kilmer.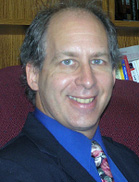 Of course, it is important for a person to adopt good eating habits and maintain a normal weight. But for complex reasons, sometimes altering a common meal plan may become irrational and lead to a destructive obsession.
One percent to 2 percent of dieters develop eating disorders, Kilmer says. And with society celebrating thinness and putting skinny people's photos in fashion magazines and online, he says, "it provides a double-edged sword to be afraid of gaining weight and glorifies those who are underweight."
Kilmer says an eating disorder takes a brutal toll on a body, and the cumulative effects can be tragic. These effects can linger even when the person seems normal again.
"I have seen a young individual pass away after recovery, after weight restoration," he says. It takes consistent nutrition, reaching and maintaining a natural weight and a restored metabolism to recover physically from an eating disorder, Kilmer adds.
Sharon Dunten is a freelance journalist and photojournalist with Dunten Media Services LLC in Atlanta. Dunten has worked as a journalist in the news industry for over 20 years in both print and online. Dunten is also the assistant regional director for the Society of Professional Journalists – Region 3 serving Alabama, Florida, Georgia and South Carolina.