A bill to allow Georgia dental hygienists to work in safety-net settings without a dentist present met an unexpected, controversial fate during the recent session of the General Assembly.
The legislation appeared destined for passage after apparent agreement among all concerned parties. But then it was blocked by the House Rules Committee, and never got a vote on the chamber's floor. Supporters of the bill angrily blamed the Georgia Dental Association, which had publicly agreed to the bill before backing off.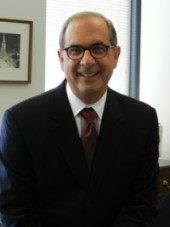 In a new GHN Commentary, the association's executive director, Frank Capaldo, says the group did nothing wrong. It changed its position on House Bill 684, he contends, because "at the end of the day, our member dentists could not compromise their first order of ethical care, to do no harm."
"The poor, underserved, and medically compromised citizens of Georgia should not receive a lesser standard of care," Capaldo writes.
Here's a link to his Commentary.
Georgia Health News welcomes Commentary submissions. If you would like to propose a Commentary piece for Georgia Health News, please email Andy Miller, editor of GHN, at amiller@georgiahealthnews.com