Gabi Gearhart had a good teacher in her first year in the program, her mother says.
But the girl's second year in the Georgia Network for Educational and Therapeutic Support (GNETS) was anything but good, Michelle Gearhart says.
That second year, Gearhart says, her daughter was in an abusive situation in a Baldwin County facility. "They had no idea how to deal with these kids," she says.
The GNETS program serves children with behavior disorders and problems. Gabi has been diagnosed with autism, attention deficit hyperactivity disorder, and oppositional defiant disorder, Gearhart says.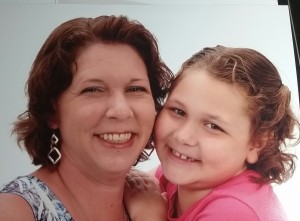 At the beginning of a third year, Gearhart was told that the GNETS program was not "going to do anything academic in that class."
Gearhart was able to get Gabi, now 7, out of GNETS and back into the Putnam County Schools, in a special education program.
"We were very lucky'' to be able to leave the GNETS program behind, Gearhart says.
Feds call program illegal
Her daughter's experience is why Gearhart supports the official finding by the U.S. Department of Justice that the state's GNETS program is illegal under the Americans with Disabilities Act.
The federal agency reported in July that the state program, serving an estimated 5,000 Georgia children, unnecessarily segregates kids with behavior-related disabilities from their peers in regular education classrooms.
Among the DOJ findings:
** GNETS students often lack access to elective courses and extracurricular activities.
** High school students often receive only computer-based instruction.
** Some GNETS centers are in inferior buildings that formerly served as schools for black students in the Jim Crow era (a time decades ago when schools were officially segregated by race and blacks were given inferior facilities).
** Many GNETS teachers receive little, if any, training on how to serve students with behavior-related disabilities.
State officials have disputed the DOJ findings.
Attorneys for the state and for the Justice Department recently have been discussing the situation, according to a Georgia Department of Education spokesman, Matt Cardoza.
"The information available to the state indicates that the DOJ's allegations of systemic inadequacy in the provision of special education and related services are not accurate, and the DOJ has not provided information as to any specific instance of alleged inadequate services or overly restrictive environments,'' Cardoza said in a January statement.
"Georgia is complying with the law and acting in the best interest of its students."
State under a microscope
This is not the only dispute between the DOJ and the state of Georgia regarding services for vulnerable people.
The federal agency has determined that the state is out of compliance with a 2010 settlement agreement to improve services for people with mental illness and with developmental disabilities. A federal judge is set to hold a hearing on the matter in March.
The GNETS situation, like the dispute over the mental health and developmental disability system reforms, has gained national attention.
A coalition of consumer advocacy groups in Georgia wrote a letter in November to Gov. Nathan Deal and state Attorney General Sam Olens, asking them to resolve the conflict with the Department of Justice over GNETS "and negotiate a settlement agreement . . . that will address the unnecessary segregation and unequal education."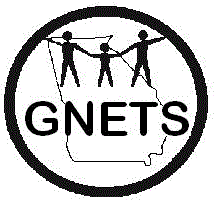 The children in GNETS have a range of conditions that include autism, emotional behavior disorder, anxiety, and intellectual disabilities. Some have experienced trauma.
The program "is not optional for students,'' says Leslie Lipson, an attorney with the Georgia Advocacy Office, who is working with the advocacy groups. "Parents and students don't have a choice if they need more intensive behavioral supports. They are not schools."
Adds Alison Barkoff of the Bazelon Center for Mental Health Law: "Of course we have many places across the country that unnecessarily segregate kids. What's unique in Georgia is that it's a statewide program. Usually it happens at the district level."
Buttressing the feds' argument is a 2010 state audit on the program. It found that the Georgia Department of Education "cannot demonstrate that the services provided to a student in the GNETS program have resulted in improvements to behavior or academic performance."
Graduation rates, dropout rates, and post-secondary outcomes for GNETS students are worse than the corresponding rates for other students with disabilities, the audit found.
"We've built a segregated system,'' says Talley Wells, director of the Disability Integration Project at Atlanta Legal Aid. "They're on the road to disaster.''
He said a robust system of services and support is needed so these children can continue to be with other students and go to their "home'' schools.
Good intentions gone awry?
Georgia created the GNETS program in 1972. It was done "with no bad intentions," says Ellyn Jeager of Mental Health America of Georgia.
But as time has passed, the children have failed to get needed services and education, she says. "They have an incredibly high dropout rate,'' Jeager says.
She also adds that "there is no easy fix to it."
"We should look at other states. What are other states doing? I hope it doesn't become a tug of war between DOJ and the governor and Department of Education," Jeager says. "The whole children's mental health system needs a major shake-up. We wait for kids to go into crisis before they get services."
Another group signing the letter to the governor and attorney general was the Georgia Parent Support Network, whose longtime executive director, Sue Smith, had a daughter in the GNETS program.
Dani entered GNETS after being severely disruptive in a regular classroom.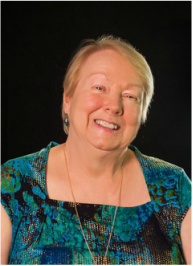 There was little or no coordination with outside services that Dani needed to treat her mental illness, Smith says, and Dani "was marginally educated" as a result.
Dani eventually was able to return to a regular classroom for her senior year at Grady High School in Atlanta. She graduated from high school and went on to attend Piedmont College.
Smith acknowledges that the overall issue is not simple. She sees some benefit in the current system, and fears that if it's simply eliminated without a better alternative in place, children with emotional behavior disorders will end up in the juvenile justice system.
"There's this piece missing in the school system for our children,'' Smith says. "Some kids can't function in the classroom. Classrooms can't cope with their differences."
On GNETS, Smith says, "to some degree, it's a safer place for a child to be. The families were relieved."
But the best option is a combination of regular school and a program that serves and protects these children, she says.
"I think we need to retain the ability to serve the most severely ill children and ensure their safety and their learning experience," Smith says. "A separate building, but same school. Let's not put them in old buildings with old everything. A lot of it is the school's attitude. . . . These children need a safe haven."
Michelle Gearhart, who lives in Eatonton, says her daughter now is doing well at a Putnam County elementary school, and is in second grade. But the child "is still very far behind'' because of her GNETS experience, Gearhart says.
Georgia children now in the GNETS program should be in the same public schools as other students, Gearhart says, and the money that now goes to the program should go instead to the public schools to provide the additional services those children need.
She believes too many kids have been shortchanged by the program as it is now.
"Maybe our story will prevent it from happening to another child,'' she says.