Revelations can happen anywhere.
Georgia pharmacist Garrett Strawn's flash of awareness came in a fairly mundane setting. He was in a glassed-in pharmacy at the rear of a big chain store in Rome. He was flanked by shelves loaded with pills and tablets, creams and ointments, injectables and inhalers that doctors prescribe for illnesses of all types.
A few months earlier, Strawn had fulfilled a lifelong dream by earning his Pharm. D. degree at the University of Georgia. Now he was working at his first real job in his chosen field.
Suddenly, he found himself providing health counseling, It began when he picked up a call from a distraught customer.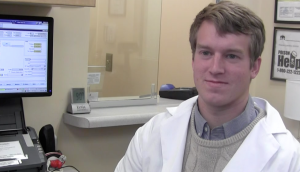 By the time the call wrapped up, the woman understood what was going on and had scheduled a follow-up with Strawn. "I hoped it made a large difference for her," he said.
The pharmacy supervisor saw things differently, however, and chided Strawn for "wasting" so much time on the phone when he could have been filling prescriptions for other customers.
"I was told I couldn't talk on the phone for 15 minutes and do what I'm trained to do," he said.
That's when the revelation hit him: He was not cut out to be an assembly-line pharmacist.
Strawn resolved to find work in a place where he could spend time with patients, not just fill their scripts and be done with them. He has since found such a place. The retail pharmacy that he now runs was founded on a customer-oriented philosophy, and he couldn't be more delighted.
A perfect match
He's at Athens Neighborhood Health Center (ANHC), which for more than 40 years has served the less affluent communities in a city with a high poverty rate. ANHC accepts all forms of health coverage and charges sliding fees to uninsured people.
It is now one of the more than 30 Georgia organizations designated as Federally Qualified Health Centers, which has enabled it to expand medical specialties and services in recent years.
"I see pharmacists as having the skill set to be a provider," Strawn said. "Here, I am able to do that, and I do that with every patient."
Until recently, he ran his location by himself. "Garrett now has a pharmacy technician working with him as we are expanding and doing more work," said Jennifer Richardson, director of marketing and outreach at ANHC.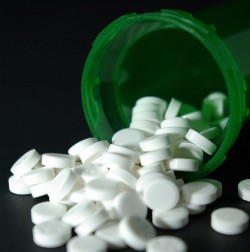 Although AHNC is a busy place, with three locations and about 17,000 patient visits each year, its leaders are determined to provide high-quality, affordable care to people who might otherwise go without.
All pharmacy students are taught how to counsel patients about health conditions and medical treatments, but Strawn developed a passion for helping underserved people long before he got that training.
"I came out of high school and said right away that I was going to be a pharmacist," he said. "And here I am."
He grew up in Cartersville, and he set his sights on UGA early.
Although four years of graduate school are required for the Doctor of Pharmacy degree, some successful applicants complete the required courses in two years of undergraduate school and then enter a Pharm. D. program. That's what Strawn did, and he graduated from UGA's College of Pharmacy in May 2015.
Strawn, 24, always saw his profession as a calling. "We always talked a lot about working with underserved populations, and he was very passionate about that," said Trina Von Walder, a professor at UGA's College of Pharmacy. She shares his interest, and leads a coalition of local service providers called the Athens Health Network.
Strawn's goal is to earn patients' trust as well as fill their prescriptions, and Athens Neighborhood Health Center encourages that.
"He's been here about four months, and he's done a good job with the number of prescriptions he's been writing and patients he's seeing. He's young and very innovative," Richardson said.
"Any time people have difficulty with their medications or just don't understand something, they send them to me," Strawn said. "I'm not a physician, but I can do a lot of the stuff physicians do. And patients have more access to me."
Remembering people's needs
It's easier for Strawn to help people on tight budgets than it would be at a big retail drugstore. The pharmacy that he runs is part of a medication assistance program known as 340B, which subsidizes drugs for eligible patients.
[youtube]https://www.youtube.com/watch?v=6KEp1r3-IH4[/youtube]"Not all medications are significantly discounted," he said, but some drugs are, and he noted that "insulin, which can run for up to $400 without insurance, is only $2 at ANHC."
Working at Athens Neighborhood Health Center gives Strawn contact with some of society's most vulnerable individuals and families.
"He's learned the ins and outs of Athens Neighborhood Health Center," said Richardson, the director at ANHC.
And he wouldn't have it any other way.
"He understands the needs of those populations and how important it is to ensure that all people have access to get and get high-quality care, regardless of their ability to pay," Von Walder said.
"This is a dream job for me," Strawn said. "In pharmacy school, they teach you to be a practitioner, to think critically and affect people in a positive way. That's what I'm trying to do here."
Sydney Devine is a health writer originally from Valdosta. Sydney recently graduated from the University of Georgia with her master's degree in health and medical journalism, and is currently working at the CDC's health communications science office.