A bill just introduced in the General Assembly would scrap the state's current health care regulatory apparatus, known as certificate of need or CON.
Georgia's CON laws play a crucial role in health care facility construction and services across the state.
House Bill 1055 has sent tremors through Georgia's hospital industry, which has been a strong defender of the CON process. Still, because of the procedural rules of the General Assembly, the bill will need to advance fast to have a chance of passage this year.
Parts of the legislation are written in complex language. But basically, after eliminating CON, the legislation would set up a system under which health care facilities could apply for a permit, if they pledge to provide some care for Georgia's poor.
Passage would appear to give hospitals broad latitude to build new facilities wherever they wish, as long as they obtain a state permit.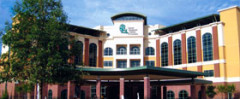 The proposal would apparently allow Cancer Treatment Centers of America, which has its hospital for the Southeastern United States in Newnan, to escape current state regulatory restrictions. The bill also would allow Georgia physicians to run multi-specialty surgery centers, which they are current barred from doing.
The bill's first page says that "the free market provides the best means of providing the highest quality health care at the lowest possible cost." The legislation would repeal CON effective Dec. 31, 2017.
CON has long been a contentious process. Almost annually, legislators have wrangled over bills to alter the program. If 1055 passes, though, it would represent a sea change in the Georgia health care business.
The sponsors of HB 1055 are a powerful group: Wendell Willard (R-Sandy Springs), chairman of the House Judiciary Committee; Richard Smith (R-Columbus), chairman of the House Insurance Committee; Carolyn Hugley, a Columbus Democrat who is the House minority whip; and Matthew Hatchett (R-Dublin), who chairs the House Republican Caucus.
Last year, Willard sponsored a bill to let Cancer Treatment Centers expand its Newnan hospital's capacity – and allow it to treat more Georgians. That bill, which was withdrawn after fierce opposition, would have eliminated the requirement that 65 percent of the hospital's patients come from outside Georgia. That rule was imposed by the Legislature in 2008 when it allowed CTCA to build the facility.
It's fairly late in the General Assembly session for a high-profile bill to start through the legislative process. And opponents in the Georgia hospital industry appear to have mobilized quickly against the proposal.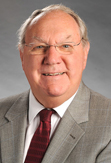 Earl Rogers, president of the Georgia Hospital Association, said in an email to GHN on Friday that his organization "remains committed to protecting the Certificate of Need (CON) program, which is vital to controlling health care costs and ensuring access to care for all Georgia patients. GHA is strongly opposed to HB 1055 and any other effort to weaken CON."
House Bill 1055 establishes some requirements for hospitals to serve Medicaid, Medicare, State Health Benefit Plan patients and the uninsured.
The CON process has often been controversial because hospitals have often used it to challenge competitors' planned projects. It has also sometimes pitted doctors against hospitals in battles over building surgery centers.
Single-specialty surgery centers, such as those limited to orthopedic operations, have an exemption from CON. But physicians have been calling for a similar exemption for multi-specialty surgery centers owned by physicians, saying they would lower health care costs for employers, patients and insurers.
That effort has so far been blocked in the Legislature. Hospitals oppose it, saying they need profits from surgery to offset the losses they incur through intensive care, trauma and other unprofitable services.
Physician-owned multi-specialty surgery centers would apparently be allowed under the new bill, which would also allow "specialty hospitals.''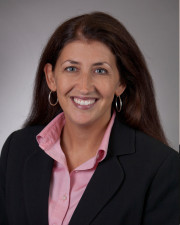 Maggie Gill, president and CEO of Memorial Health in Savannah, said in an email to GHN on Saturday that a repeal of CON "would be especially harmful to safety-net hospitals."
"Without the CON process, providers would have the ability to selectively offer only the most profitable services," Gill said. "This would lead to a disproportionate number of uninsured and underinsured patients seeking care at safety-net hospitals. The added financial strain will directly impact the ability to continue to provide resource-intensive services, like emergency services, trauma, neonatal ICU, and behavioral health. These services are needed for our communities and for business development in Georgia."
The fate of the CON repeal bill should be determined fairly soon, because a hurdle known as Crossover Day is looming.
Crossover Day, scheduled for Feb. 29 this year, is the 30th day of the Georgia General Assembly session. It's the deadline for a bill to be passed by at least one chamber of the Legislature. A bill that doesn't make it is dead for the year, unless its provisions are attached to another bill that has already passed a chamber.