The Georgia House passed a bill Thursday that would allow an individual or corporation to get a state tax credit for donating money to a rural health care organization.
The sponsor, Rep. Geoff Duncan, a Cumming Republican, said Georgia is "in the midst of a crisis in rural health care." HB 919, he added, "allows us to do something in Georgia that's special.''
Duncan agreed to reduce the bill's original $250 million in state tax credits that would be available per year to $100 million.
The receiving organization must be a nonprofit, must treat patients who are indigent or on Medicaid or Medicare, and must be located in a rural county.
Duncan and other Republicans said the legislation would boost the economies of rural areas.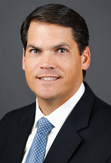 But the debate on HB 919 also included a push from Democrats to spend such funds on Medicaid expansion, which they said would help rural hospitals and extend insurance coverage to hundreds of thousands of Georgians. (Treating a lower percentage of uninsured people helps a hospital's bottom line.)
The Affordable Care Act encourages states to expand their Medicaid programs, with the federal government providing funds for this project. Most states have approved expansion. Georgia, one of the states that has not done so, says it would ultimately be too costly.
Four rural hospitals have closed in Georgia since the beginning of 2013. A fifth, Hutcheson Medical Center in Fort Oglethorpe, briefly closed in December before reopening in a downsized format.
Many others are struggling financially. Rural hospitals face some steep challenges, including many patients who are likely to be unemployed, insufficiently insured or not insured at all.
"Our rural health care system is in crisis,'' said Robert Trammell (D-Luthersville) during debate on the bill. He said hundreds of thousands of Georgians are in a "coverage gap'' because the state has rejected Medicaid expansion.
These people make too much money to qualify for Medicaid under the state's current rules, but not enough to qualify for subsidies when buying insurance on the ACA exchange.
"There is investment on the table for us to consider" – from the funds the feds would provide under Medicaid expansion, Trammell said. He added that he supported the rural health proposal, but urged lawmakers "to do more."
The Senate Health and Human Services Committee recently discussed a bill introduced by Democratic Sen. Michael "Doc" Rhett of Marietta that would create an expansion-like program — though not standard Medicaid expansion — in Georgia. No vote was taken on it, and no further action is expected during this legislative session.
Rep. Winfred Dukes, an Albany Democrat, said during the debate on the tax credit bill Thursday that rural hospitals in southwest Georgia have been closing over the years. With $100 million, Georgia could fund Medicaid expansion and draw billions of federal dollars into the state, he said.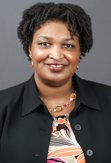 House Minority Leader Stacey Abrams (D-Atlanta) said there is no accountability in House Bill 919 on how the funds pegged for rural health care facilities would be spent. She said that under the bill, "not a single dollar received" has to be spent on patient care.
Under the bill, the contributing individual would get a tax credit of 80 percent of the actual amount donated or $2,500 per tax year, whichever is less; or in the case of a married couple filing a joint return, 80 percent of the amount contributed or $5,000 per tax year, whichever is less.
A corporation or other entity would be allowed a tax credit in an amount not to exceed 80 percent of the actual amount expended, or 75 percent of the corporation's income tax liability, whichever is less.
The contributor would designate the specific organization that gets the donation.
Duncan likened the rural health proposal to the Georgia Student Scholarship Organization, which accepts and manages tax-credit donations funding scholarships for children attending private schools in the state.
Jimmy Lewis, CEO of HomeTown Health, an association of rural hospitals in Georgia, said after the 130-37 vote that HB 919 "is the largest rural health initiative in my 20 years of doing this."
He said hospitals can use the cash ''to fix a lot of operational problems . . . and take care of their depleted infrastructure."
Tim Sweeney of the Georgia Budget and Policy Institute said Thursday that investing money in the health care system is a worthy goal, but that the state could spend the money more efficiently through regular Medicaid, or through expanding the program under the ACA.
That way, he said, Georgia could get matching federal dollars on top of the state spending.
"We would generate substantial new federal resources,'' Sweeney said.