Last fall, three losing bidders filed a protest over the state's selection of vendors for a multibillion-dollar Medicaid and PeachCare contract.
More than four months later, the state review of those protests still has not been concluded.
The new contract originally was set to start this July, but now the state's Department of Community Health, which runs Medicaid and PeachCare in Georgia, says it will be Jan. 1, 2017, at the earliest.
Four companies — Amerigroup, Peach State, WellCare and CareSource — were picked in September as winners of the contract to serve lower-income adults and children in Georgia.
But unsuccessful bidders Americhoice (a unit of UnitedHealthcare), Humana and AmeriHealth Caritas quickly appealed that decision by the Department of Administrative Services, which handles contracting in Georgia.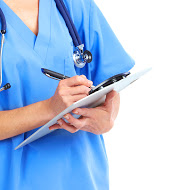 The contract for the "Care Management Organizations'' is worth an estimated $4 billion over six years.
The three incumbent companies, Amerigroup, Peach State and WellCare, will continue to deliver services under an extension of the current contract.
A spokesman for Administrative Services said Friday that agency officials "anticipate a decision [on the protests] will be posted by the end of the month."
A pay increase of 4.76 percent on average for those current insurers is pending federal approval. That increase will cover pay hikes for primary care doctors and ob/gyns approved a year ago, along with spending for higher claims.
Big state contracts involve a lot of money, so protests by unsuccessful bidders are not unusual. The CMO contract is one of the biggest.
The protesting companies have called for the current contract award to be halted and that a new evaluation take place.
Community Health, through a spokesman, declined comment Friday on the appeals process.
In their protests, Americhoice and AmeriHealth Caritas each said Community Health changed the committee analyzing the bids in the middle of the evaluation process, GHN reported last year.
Attorneys for Americhoice said the scoring of the bids was "arbitrary and inconsistent.''