Costs of mammograms in Atlanta can vary enormously — with some more than 5 times as expensive as others — a differential that's among the widest in the United States.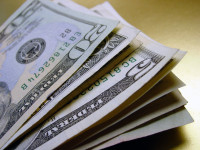 The prices of mammograms in Atlanta range from $89 to $488, according to Castlight Health, a company that helps businesses analyze health care prices.
The Castlight analysis was first reported by Kaiser Health News.
All the variations aside, Atlanta's average price of $241 for a mammogram is actually at the lower end nationally. The average for a mammogram ranged from $485 in Sacramento, Calif., to $159 in Cincinnati.
Atlanta was not the only city where Castlight researchers found that some mammograms were more than five times as costly as others. Also in that category were Houston, Los Angeles, Miami, Philadelphia and Seattle, among other cities, KHN reported.
"The variation was shocking," said Jonathan Rende, chief of research and development for Castlight, which collects billing records from employers showing the prices that insurers and patients pay. The Castlight study is one of the first to look at price variation in women's health services, the KHN article said. (Here's a link to the mammogram prices nationally.)
Augusta's average mammogram price is $249, but with less variability than in Atlanta. Other Georgia cities had just one price listed: Columbus, at $209; Athens, at $192; Macon, $185; and Savannah, $178.
Atlanta's price differential for HPV tests is even wider than for mammograms – from $32 to $418, or 13 times, according to Castlight. The human papillomavirus is linked to the risk of cervical cancer.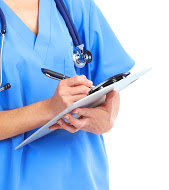 Preventive gynecological exams in Atlanta run from $85 to $379, and ob/gyn follow-up visits range from $58 to $106.
Price transparency – or the lack of it – has always been a problem in health care, said Mike Cadger of Atlanta-based Monocle Health Data, which ranks medical providers on price efficiency and quality.
Employers don't typically offer incentives to help workers shop for medical care, Cadger said Wednesday.
"Insurers provide little to no guidance on pricing and appropriateness'' of procedures, he added.
The variation of five times or more in pricing is common with health care procedures, whether they're routine or complex, Cadger said. "Transparency has not been effectively communicated to consumers."
Patients frequently defer to their doctors about where to get a test, and those physicians rarely consider price when they make their recommendations, KHN's Jordan Rau reported.
Many insurers pick up the costs for preventive screenings such as mammograms. But even then, employees can end up paying in less obvious ways when a company's health care costs rise, such as through higher premiums or forgone salary increases, the KHN article said.
Still, medical price variability can hit directly in the pocketbook, through deductibles and co-insurance, although consumers can be helped with incentives, effective communication and easy-to-use tools for comparing prices, Cadger said.