Most schoolteachers and state employees will see lower premiums for health care under their 2016 benefits plan unveiled Thursday.
Only people with a high-deductible plan from UnitedHealthcare will have an average increase next year, said Department of Community Health officials at an agency board meeting Thursday.
The health plan options will remain the same, as will employee co-pays, Community Health officials said. This current year's deductibles generally will be retained as well.
"We are going to focus on continuity and stability,'' said Commissioner Clyde Reese, the head of the department. "Our members have had a lot of disruption."
In 2014, a wave of complaints from members on State Health Benefit Plan changes led to a quick fix for that year's plan and to more revisions in the 2015 plan.
The decision on pricing comes after the consulting firm Aon Hewitt recently reported that members of the State Health Benefit Plan, on an adjusted basis, pay a greater proportion of health care costs than people covered in five of six other comparable employee plans studied.
The State Health Benefit Plan (SHBP) covers about 650,000 members, consisting of teachers, other school personnel, state employees, retirees and dependents.
The Community Health board approved the new employee rates Thursday.
Employers in the system generally will pay the same rates as well, except for school systems' contributions for non-certificate school employees, such as bus drivers and cafeteria workers.
A Facebook group created in 2014 to protest SHBP benefit changes welcomed the new rates Thursday.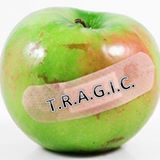 "It is encouraging to see the Department of Community Health recognize the high cost of insurance placed on State Health Benefit Plan members,'' John Palmer, a leader of the group Teachers Rally to Advocate for Georgia Insurance Choices (TRAGIC), said in a statement.
"The Aon report was clear that Georgia's total costs were in line with the comparative plans, but that Georgia's teachers and state employees bore more of the cost burden than other states," his statement continued.
"We at TRAGIC see the lowered monthly premiums for 2016 as a first step towards more affordable insurance options for Georgia's teachers and state employees, as well as an acknowledgment that insurance prices were too high for some plans the past two years."
In a meeting with reporters after the agency board meeting, Commissioner Reese linked the lower premiums to a decline in medical expenses paid. The agency also will not dip into SHBP reserves to fund the plan.
He said the agency would look at other options in 2017, including use of on-site employee health clinics and narrowing the insurers' provider networks.
Open enrollment for SHBP members is scheduled for Oct. 19 to Nov. 6.