Nearly half of Georgia nursing homes have relatively low ratings — either 1 or 2 stars out of a possible 5, according to a report analyzing quality scores for these facilities nationally.
The Kaiser Family Foundation, using the quality scores from the "Nursing Home Compare'' website of the federal Centers for Medicare and Medicaid Services, found that Texas has the worst record. Among Texas nursing homes, 51 percent received a 1 or 2 rating.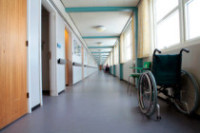 The Lone Star State's ratings were followed by Louisiana, with 49 percent of nursing homes with a 1 or 2, and then Georgia, Oklahoma and West Virginia at 46 percent, said the report, released last week.
The study found that nationally, 36 percent of nursing homes certified by Medicare or Medicaid have overall ratings of 1 or 2 stars.
A larger share of nursing homes — 45 percent — have overall ratings of 4 or 5 stars. Georgia's percentage of 4 or 5 star facilities, however, is 32 percent.
"Once again Georgia is at the bottom of the barrel on quality, but there is no simple solution,'' said Kathy Floyd, executive director of the Georgia Council on Aging, when asked Monday by GHN to comment on the report.
"We need a full discussion on how Georgia can improve the quality in our nursing homes," Floyd said. "Increased staffing ratios and salaries should be on the table, but increased Medicaid [reimbursement] rates should be part of the discussion also."
Medicaid, the federal/state insurance program for the poor and disabled, covers the care for a large majority of residents in Georgia nursing homes.
Priority on health and safety
The CMS nursing home rating system calculates an overall star rating based on state health inspections, staffing ratios, and self-reported quality measures.
The federal agency recently modified its ratings methodology, and began posting more information about nursing home deficiencies from state health inspections.
When determining each nursing home's score, CMS gives added weight to deficiencies that cause "immediate jeopardy to resident health or safety," especially when the infractions are widespread and not isolated incidents, the report said.
Examples of these types of infractions include failure to prevent or treat residents' pressure ulcers (bedsores that, if infected, can lead to sepsis and pain); failure to keep storage areas free of pests such as rodents and roaches; environmental hazards, such as electrical fires; and failure to follow up on head injuries and fractures among residents, the report added.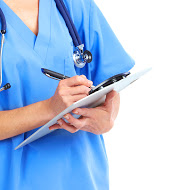 Medicare cautions that consulting the 5-star system is not a substitute for visiting a nursing home. The program advises families and consumers to use the 5-star ratings together with other sources of information.
Nationally, the Kaiser analysis found that for-profit facilities, which comprise 70 percent of all nursing homes in the United States, tend to have lower overall star ratings than non-profit nursing homes. And smaller nursing homes, with fewer beds, tend to have higher overall star ratings than larger nursing homes.
Consumer advocates cite several factors in poor care: Not enough staff and weak state and federal staffing rules; low pay for workers, which causes high turnover; minimal financial penalties; and reluctance by state officials to close problem homes for fear of displacing residents, Kaiser Health News reported last week.
"Conditions are not changing rapidly enough," Robyn Grant, director of public policy at the National Consumer Voice for Quality Long-Term Care, told KHN. "We hear frequently about poor nursing homes and usually they've been poor for a long, long time. Why are we allowing these providers to continue?"
The Georgia Health Care Association (GHCA), which represents nursing homes in the state, said the revised CMS system "is reducing the ratings for about 30 percent of the skilled nursing care centers in the country."
"There has not been a change in quality,'' said Bill Davis, chairman of the GHCA board of directors. "However, there has been a change in the federal reporting system, which is therefore asking consumers to compare apples to oranges."
Davis cited a study conducted by the National Research Corporation in which 90 percent of families surveyed in 2014 rated the Georgia nursing home where their loved one was receiving care as either excellent or good. In addition, 89 percent of nursing home residents gave high marks for the care they received at their facility, Davis said.