State insurance officials are investigating whether health insurers are covering tobacco-cessation products as a free benefit, as required under the Affordable Care Act.
"We have received several inquiries from [medical] providers and consumer groups,'' said Glenn Allen, spokesman for the state insurance department, confirming the investigation.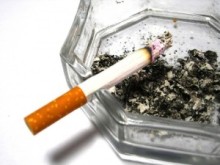 There are questions about several Georgia insurers — operating through the ACA exchange, the regular insurance market or both — not covering the tobacco cessation products.
The health law requires that certain "preventive" benefits be covered without a co-pay, co-insurance or a deductible. Besides tobacco cessation, these include immunizations, as well as screenings for cholesterol, blood pressure, depression and HIV.
Allen said the state office of Insurance Commissioner Ralph Hudgens is working with the federal Centers for Medicare and Medicaid Services on the cessation product investigation.
"We're not aware of other states that are having the same issue,'' Allen told GHN. But he noted that some of the same health insurers in Georgia operate in other states.
Graham Thompson, executive director of the Georgia Association of Health Plans, declined comment Tuesday on the investigation.
Vicki Karnes, a nurse who co-chairs the Diabetes Community Action Coalition, said she helped press for an investigation after noticing that Georgia's employee and teacher health plan covered the cessation products free of charge, while some other plans apparently did not.
Tobacco use is a risk factor for developing Type 2 diabetes, Karnes said. And smoking "can make control of diabetes harder,'' she added, and can make complications of diabetes worse.
The co-pay preventive care rule extends to health plans that are self-funded by larger employers.
(The exceptions are the benefits plans that are "grandfathered'' into the current system. These plans must have been in existence prior to March 23, 2010, and cannot make significant changes to their coverage, such as increasing patient cost-sharing, cutting benefits, or reducing employer contributions.)
Karnes said the cessation products vary in price depending on strength, but could be $300 for a 90-day supply. Two attempts at treatment annually are covered.
Roughly one in five Georgia adults is a smoker.
The health dangers of tobacco are widely known, and many users want to quit. But the substance is as notoriously addictive as it is harmful. Quitting is hard.
A 2010 CDC study found that 69 percent of adult smokers nationwide wanted to stop smoking, and 52 percent had tried to do so in the past year, but only 6 percent had actually managed to quit recently.
Many tobacco users require several attempts before they quit for good, and many need help during the quitting process, according to the American Lung Association.
June Deen of the American Lung Association in Georgia praised Karnes for bringing attention to the apparent coverage problem. "We want people to have as much help as they need in quitting smoking," Deen said.
Cindy Zeldin of Georgians for a Healthy Future said Tuesday that it's important for insurers to communicate with consumers about the free preventive services.
"No consumer enrolled in health insurance should face barriers accessing basic preventive services that can help them stay healthy, manage their conditions, and detect illness in its earliest stages," she said. "We are concerned that some companies were not fully covering [tobacco cessation], but glad to learn that it is being investigated and look forward to the resolution.''