The suburban versus rural health divide remains the key theme in the latest ranking of Georgia's healthiest counties.
Forsyth is ranked the healthiest county in 2015, just as it was in the previous two years. It was followed by Gwinnett, Fayette, Cobb and Oconee.
All are in the northern or north-central part of the state, and all are in the Atlanta metropolitan area except for Oconee, which is in the Athens metropolitan area.
Rounding out the top 10 in the 2015 rankings are Cherokee, Columbia, Harris, Coweta and Lumpkin.
The rankings were reported in the sixth annual County Health Rankings, from the Robert Wood Johnson Foundation and the University of Wisconsin Population Health Institute. Here's a link to Georgia's rankings.
The five Georgia counties in the poorest health category, starting with the least healthy, are Early, Taliaferro, Warren, Randolph and Crisp. All are mostly rural.
Early, in southwest Georgia, has high levels of premature death, smoking, STDs, low-birthweight babies and teen births.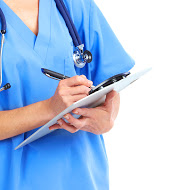 Meanwhile, Forsyth County, in the affluent northern Atlanta suburbs, has low levels of each of those factors, plus a much lower rate of uninsured residents.
Nationally, the authors of the rankings pointed out that the rates of premature death (death before age 75) have declined for 60 percent of counties.
But the report also found that one out of four children in the U.S. lives in poverty. Rates of poverty are more than twice as high in the unhealthiest counties in each state compared to the healthiest ones.
And unemployment rates are 1.5 times higher in the least healthy counties in each state compared to the healthiest ones, the report said.
The healthiest counties have higher college attendance rates, fewer preventable hospital stays, and better access to exercise opportunities. The least healthy counties have more smokers, more teen births, and more alcohol-related car accidents.