A special state panel created by Gov. Nathan Deal has proposed a pilot program that would use telemedicine and other techniques to bolster rural health care in Georgia.
The Rural Hospital Stabilization Committee report, released Monday, supports a "hub and spoke'' model to relieve the burden on rural hospital emergency rooms. It would use telemedicine-equipped ambulances to facilitate remote diagnoses of patients in rural areas.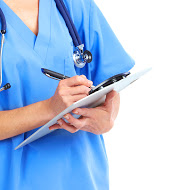 Telemedicine basically is the transmission of video and digital vital signs of a patient to a physician at another location who can evaluate that information for a diagnosis. Georgia has been a pioneer in this field.
The four pilot sites would be based in hospitals that serve different rural regions of the state: Union General in Blairsville, Appling HealthCare in Baxley, Crisp Regional in Cordele and Emanuel Medical Center in Swainsboro.
The report of the Rural Hospital Stabilization committee makes no mention of the possibility of Medicaid expansion in the state, which is opposed by Deal and the Republican legislative leadership due to cost concerns.
Many hospital officials in Georgia, along with consumer advocacy groups, have said expansion would help stanch the red ink that has engulfed the finances of several rural facilities in the state. Extending Medicaid to many currently uninsured people would allow hospitals that treat them to get some reimbursement.
Hospitals in Kentucky, Arkansas and other states that have expanded Medicaid have reported a strong revenue boost from the move.
Brian Robinson, a spokesman for Gov. Deal, told GHN in an email Monday that discussing Medicaid expansion "wasn't the purpose of the committee."
Hospitals' financial plight
Since the beginning of 2013, four rural hospitals have closed in Georgia. Others are facing a financial cliff.
Jimmy Lewis of HomeTown Health, an organization of rural hospitals in Georgia, said recently that besides the four closures, 15 more facilities are "financially fragile." Six of those, he said, "could go tomorrow due to low cash."
Lewis, a member of the rural hospital committee, told GHN on Monday that the financial plight of rural hospitals "is getting exponentially worse.'' He cited reimbursement cuts from the Affordable Care Act and the looming federal reductions of funds for hospitals that take care of a "disproportionate share'' of poor and uninsured patients.
Deal last year pushed a regulatory change to allow downsizing of some rural hospitals into standalone ERs. But problems with reimbursements for that model have basically rendered the idea unworkable.
The proposal for the committee's pilot program would ask for an appropriation of $3 million to fund the pilot sites.
"When a rural hospital struggles, a community struggles," said Deal in a statement. "These recommendations, a result of countless hours of dedicated analysis and review of a system that affects not only our citizens' well-being, but also our local economies, will serve as a strong starting point toward providing high-quality health care throughout rural Georgia."
"Just as a medical emergency can't wait, neither can we wait to act upon these recommendations," said Deal. "It is my hope that these efforts are not a temporary fix, but rather the beginning of a long-lasting road to recovery for our rural health systems."
The committee, which included health care professionals, legislators, local officials and business owners, also recommended maintaining the state's existing health care regulatory laws, called Certificate of Need (CON), to protect existing rural hospital infrastructure. These laws govern the creation and expansion of health care facilities.
That suggestion to stick to the status quo could be an issue within the state Legislature, where at least two bills have been introduced to change CON rules.
Other proposed legislative fixes include widening the scope of practice for midlevel medical providers, such as nurse practitioners and physician assistants, who could help serve rural communities that have shortages of physicians.
More coordination urged
The pilot program aims to promote more coordination among hospitals, nursing homes, community health centers, public health agencies and other health care providers.
The goal is to use technology and communication to ensure patients are treated in the most appropriate medical setting, instead of receiving primary care in a hospital emergency department, the most expensive place to receive these services.
"Using methods such as health apps with medical reminders, social and community services like Meals on Wheels and mobile monitoring will relieve some of the most costly pressures on small hospitals," the report said.
The pilot, through a public/private partnership, would seek to ensure that services provided would get appropriate reimbursement from insurers or government programs.
"The committee fully agrees that this model is not the complete or the only solution to the many problems facing rural hospitals,'' the report said. "It is, however, a method of testing best practices and determining what works best in our communities so that they can be replicated across the state."
"I want to thank the governor for listening to my concerns about the plight of rural hospitals and health care in rural Georgia and for creating this committee," said state Sen. David Lucas (D-Macon), a co-chairman of the committee.
Another co-chairman, state Rep. Terry England (R-Auburn), added: "Together, with the support of the General Assembly, the Governor's Office and state agencies, we are committed through these recommendations to improve our rural hospitals, and by extension, the quality of life of all Georgia citizens."
Some rural hospitals have already reached out to larger urban hospital systems for financial lifelines.
Last year, Macon-based Navicent Health struck an agreement to manage the struggling Putnam General Hospital in Eatonton, and forged a similar partnership with Milledgeville-based Oconee Regional Health Systems.
Under such relationships, the larger system typically receives referrals of patients who need super-specialized care. The smaller hospital can get help in supply purchasing and information technology, among other things.
And recently, St. Mary's Health Care in Athens announced it is in talks to merge with a struggling rural hospital in Lavonia, Ty Cobb Regional Medical Center.
More and more in Georgia, county governments are stepping in to help fund their faltering hospitals.
Hospitals' requests to counties for help are increasingly urgent, Debra Nesbit of ACCG, which represents county governments in Georgia, said last year in an interview with GHN. "The counties are really struggling with that."
The financial climate for Georgia hospitals is more difficult than ever before, the Georgia Hospital Association says.
Cindy Zeldin of Georgians for a Healthy Future commended the rural hospital committee for putting a spotlight on rural hospital needs.
But she called on policymakers to use federal dollars available under Medicaid expansion to help ease rural health care challenges.
"We are already starting to see evidence that this is happening in states like Kentucky, which recently reported improvements in coverage rates and in health care access due to Medicaid expansion,'' Zeldin said. "At the end of the day, it will be difficult to move the ball on rural access if we leave the resources that were designed to help us do that on the table."