Fifth-grader Shahbin Hossain and his mother, Samsun Hahar, were recently attempting to cross Durham Park Road in DeKalb County.
A private utility truck hit both of them. Hahar was killed, while her son suffered serious injuries.
Tragedies like this are nothing new in Georgia. One of the state's most famous people, "Gone With the Wind" author Margaret Mitchell, was fatally struck while walking across an Atlanta street in 1949.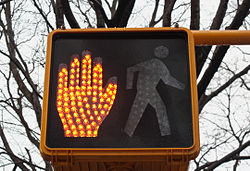 But when it comes to pedestrians injured or killed while walking on or near roadways in Georgia, the recent numbers are troubling.
In 2013, more Georgia pedestrians (182) died in accidents with cars than in any year since 1997.
"About half of the reported injuries and fatalities occur in metro Atlanta, and [some] of the most dangerous roads tend to be suburban arterials like South Cobb Drive and Tara Boulevard," says Ian Sansom, pedestrian program safety manager for PEDS, an advocacy group dedicated to making the Atlanta region a better place to walk.
The AJC reported that the worst two roads in Atlanta for pedestrian collisions since 2003 are Fulton County's Peachtree Street, with 178, and DeKalb's portion of Buford Highway, with 154.
The Governor's Office of Highway Safety says pedestrians represent 12.3 percent of the total traffic deaths over this past decade. By 2012, people on foot represented nearly 15 percent of all traffic fatalities nationally, according to the "2014 Dangerous by Design" report on pedestrian safety.
The sprawling Atlanta metropolitan area isn't the worst place to walk in the nation, but it's ranked as the 8th most dangerous city for pedestrians, according to the Dangerous by Design report. Atlanta is behind four cities in Florida (Orlando, Tampa, Jacksonville, and Miami); as well as Memphis, Birmingham and Houston.
Older people at risk
An increase in the number of senior citizens may be why the South ranks high in pedestrian vulnerability. Seniors tend to have slower reaction times, and as they become older, their chances of surviving a serious injury lessen. Plus, the South's more mild temperatures seem to encourage walkers.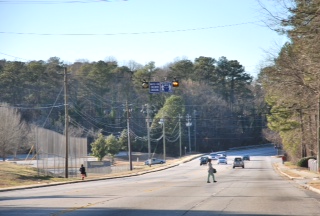 CDC findings show that an estimated 52,482 older adults are treated in U.S. emergency rooms each year for non-fatal pedestrian injuries.
Chicago's Loyola University Health System says senior citizens (people 65 and older) comprise 13 percent of the population, but account for 23 percent of all pedestrian fatalities.
Peripheral vision diminishes as people get older, reflexes slow and the ability to move quickly and in an agile manner decreases. Thus, crossing the road takes longer, and evasive action in the face of danger may be harder to accomplish.
Also at high risk are children and people under the influence of alcohol and drugs.
Cellphone distraction can also create a problem for walkers. Texting while walking can mean falling off a curb or even losing one's life.
A MARTA (metro Atlanta) bus driver hit and killed a 19-year-old pedestrian as she was crossing Ralph David Abernathy Boulevard on Sept. 24. The bus driver said that the pedestrian was "on her cellphone." And according to a story in the AJC, he told investigators that he even sounded his horn.
Use of earbuds or earphones can block out warning sounds.
There's also an economic factor in some pedestrian deaths, because many low-income people are pedestrians by necessity. They often can't afford cars, and walking a mile or two to work instead of taking the bus can mean a little extra cash for someone in a low-paying job. Being on foot in an area of heavy automobile traffic always carries risks.
A statewide problem
Although the Atlanta metropolitan area receives the most notoriety, pedestrians across the state are vulnerable.
Last month, in northwest Georgia, three pedestrians were injured in a parking lot crash at a Calhoun school, according to a Calhoun Times article. Gordon County sheriff's authorities said it was the result of a driver medical problem.
Beyond the human cost are the dollars for medical care when pedestrians are injured.
While the growth of the older adult population may add to the overall burden of these non-fatal pedestrian injuries, making transportation and mobility improvements — including environmental modifications — can help prevent them.
In his blog, Atlanta area attorney Charles Scholle says walking was once a relaxing and enjoyable way to get around the area. He adds that today, "with the increase in pedestrian injuries, those who are unable to walk on foot and whose mobility depends on a motorized or hand-powered chair may have even greater safety challenges."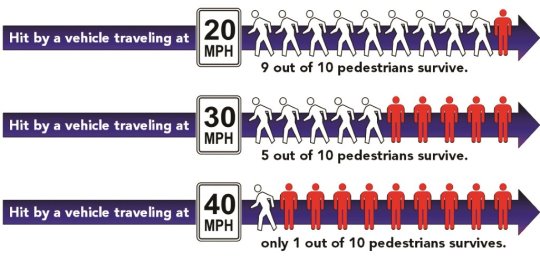 According to the Rome News-Tribune, only Atlanta and the nearby city of Decatur have been designated Walk-Friendly, although pedestrian problems continue there.
Seven cities in Georgia have achieved a Bike-Friendly designation: Athens-Clarke County, Decatur, Milledgeville, Jekyll Island, Tybee Island, Savannah and Roswell. Meanwhile, Rome and Floyd County are looking to become "Walk-Friendly" and "Bicycle-Friendly" communities by 2018, the Rome newspaper reported.
In 1995, the Georgia Legislature changed the crosswalk law mandating that drivers must "stop and stay stopped" for pedestrians, not just yield to them, says the Governor's Office of Highway Safety for Georgia.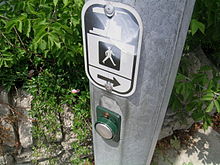 For example, it is illegal for drivers to squeeze by, drive around or cut off a pedestrian in a crosswalk, even if there's room.
In Macon, officials have begun evaluating lighting and safety precautions at those intersections with the highest numbers of pedestrian accidents, according to a Georgia Public Broadcasting article.
The CDC, along with many other organizations, provides pedestrian safety advice:
** When walking at night, carry a flashlight and have some reflective materials on outer garments.
** Cross the street using only designated cross walks (if possible)
** Use sidewalks when available.
** If sidewalks are not available, walkers should be walking on the shoulder of the road facing oncoming traffic while watching out for approaching vehicles.
Judi Kanne, a registered nurse and freelance writer, combines her nursing and journalism backgrounds to write about public health. She lives in Atlanta.