The battle over snack foods sold at Georgia school fundraisers will come down to a vote Thursday.
That's when the state Board of Education will decide whether to give schools a series of exemptions from a federal requirement that prohibits the sale of high-calorie sweets and high-fat and high-sodium foods during fundraisers held during school hours.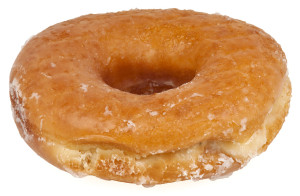 The fundraiser rule is among federal standards required by the Healthy, Hunger-Free Kids Act of 2010, which sought to make school foods healthier by reducing sodium and increasing whole grains and servings of fresh fruits and vegetables.
The American Heart Association is urging the state Board of Education to reject the proposed fundraiser exemptions. According to the School Nutrition Association, 30 states have opted not to allow the sale of unhealthy foods, such as cookies, candy and doughnuts, at on-campus fundraisers. They include several Southeastern states such as Alabama, Mississippi and North Carolina.
The 30 exemptions that Georgia is proposing — worth up to three days each, or a total of 90 days — would allow the state to have "the worst, weakest policy in the nation,'' says Marsi Thrash, government relations director for the Heart Association in Georgia.
"At AHA, we believe that prevention of cardiovascular disease can never start too early. And selling unhealthy food to kids to raise money is just wrong."
State Superintendent John Barge, though, has a starkly different view. He has called the federal requirements on fundraisers "asinine."
He and the state board chairwoman, Helen Rice, said in a statement that the guidelines "are an absolute overreach of the federal government."
"These fundraisers allow our schools to raise a considerable amount of money for very worthwhile education programs,'' their joint statement says. "While we are concerned about the obesity epidemic, limiting food and beverage fundraisers at schools and school-related events is not the solution to solving it."
A federal law dubbed the "Smart Snack Law" went into effect July 1. It sets limits for fat, salt and sugar sold in places such as vending machines and snack bars. The school fundraiser requirement is part of the snack rules.
The federal guidelines on fundraisers do not apply during non-school hours, on weekends and at off-campus events.
Still, Marietta City School Board member Jason Waters told WXIA on the snack issue, "We think we should teach children how to make smart decisions and not have the government make the smart decisions for them."
The board said the restrictions will cut into the tens of thousands of dollars that schools make on selling snacks, especially during fundraisers.
The new federal rules on school food have been a part of a push from first lady Michelle Obama to reduce childhood obesity by improving nutrition and boosting exercise.
Food at school has generally improved, experts say, with school lunches offering more fruits, vegetables and whole grains. An increasing number of schools and districts have begun to use more local foods in the "farm to school'' movement.
But the issue of banning bake sales during school hours has riled some people. The sales are part of a long tradition, and the sweets are popular with customers.
"We need this money for competition, for outfits, for buses, without those sales we can't go," Harmony Hart, who said her dance team in Rockdale County is reliant on bake sales, told WSB.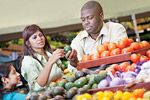 "We used to have bake sales and cookie sales, and we used to look forward to doing that. Now what are the kids going to do?" said parent Vanessa Foster.
But Thrash of the Heart Association noted that one in three Georgia children is obese or overweight.
Some schools hold other, healthier fundraising events, such as a 5K race, said Thrash, who added that school nurses, dietitians and others have joined the Heart Association in opposing the exemptions.
She said she recognizes the fundraiser issue is an uphill fight. The state board members, she said, "are getting pressure from principals who are cash-strapped."