"My medicines cost $200 per month. I wasn't able to get them although I had had two prior heart attacks. Now I can get my medication because of . . . Medicaid. I would have given up without your help."
The person quoted above is one of hundreds of Georgians helped by a benefits hotline run by the Georgia Legal Services Program.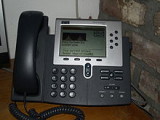 The program has operated at a time that Georgians have faced "incredible barriers getting through to DFCS" to receive benefits, says Vicky Kimbrell of GLSP.
DFCS has suffered backlogs over the past year in applicants getting both food stamps and Medicaid coverage. The agency phone number has been overwhelmed with demand, Kimbrell says, after it switched over to an online system for benefits renewals and notices.
"Seniors and people with low incomes don't have access to computers,'' says Callan Wells of Georgia Legal Services, who helps run the hotline. "They are asking that renewals be completed online. Homebound seniors without computers are disadvantaged by that system."
Georgia's food stamp backlog – which has been recently reduced – resulted from staffing shortages and glitches with a call center already inundated with hundreds of calls daily. Food stamp recipients complained of long waiting periods on calls to renew their claims, and calls that sometimes went unanswered.
Since its debut in 2013, the Legal Services benefits hotline, funded by Healthcare Georgia Foundation and others, has assisted 1,578 Georgians who have received about $2.4 million in annual benefits, the majority of which are food stamps or Medicaid coverage.
The hotline (1-888-632-6332) helps Georgians in rural areas overcome the barriers to essential needs such as food and medical care.
About two-thirds of the clients are seniors or people with disabilities, Kimbrell says.
Almost 2 million Georgians receive food stamps, while roughly 1.9 million get Medicaid or PeachCare health insurance coverage.
Prior to the online system, DFCS' procedures generally involved face-to-face interaction between families and a caseworker.
"We have referrals by DFCS workers,'' Kimbrell says. "Sometimes, they are looking for ways to help clients through the phone barriers."
Clients also call the hotline because the Legal Services number is on notices sent by DFCS regarding a benefits cutoff or denial.
DFCS spokeswoman Ashley Fielding says the agency provides the hotline number if a person needs help in getting legal services. "They're great advocates,'' she says of the Legal Services program.
A Legal Services report says its clients "faced significant obstacles in obtaining the assistance they needed and sought from the state agency, not the least of which was making direct contact with a DFCS worker."
More than half said they were unlikely to have applied for benefits on their own without Legal Services' help, the report says.