A federal rule on health insurers' spending will bring $11 million in rebates to Georgia individuals and employers this summer.
Federal figures released Thursday show that 304,000 Georgians will benefit from the refunds, with an average rebate of $53 per family, as a result of the "Medical Loss Ratio" (MLR) rule on 2013 insurance plans.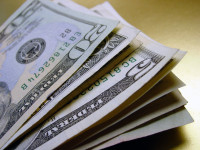 Created by the Affordable Care Act, the MLR standard generally requires health insurers to spend at least 80 percent of the premium dollars they collect on medical care or activities to improve the quality of health care.
In Georgia, $5.5 million will go to refunds to 180,000 individual consumers, while $5.4 million will go to employers in the small-group market. In both these sectors, the required threshold is 80 percent.
The large employer market, where the minimum requirement is 85 percent, accounts for just $270,000 in refunds in Georgia for last year's health plans.
Humana plans in Georgia will have to pay the highest amount in rebates — $4.5 million combined in the small-group and large employer market.
Blue Cross and Blue Shield of Georgia will pay a total of $1.9 million to individuals, followed by $1.5 million from Time Insurance Company and $1.4 million from Golden Rule, both in the individual market.
The Health and Human Services report shows that 11 states and the District of Columbia have higher refund totals than Georgia, with Florida's $41.7 million the top figure.
The $11.1 million rebate total in Georgia is down from $15 million paid out last year for 2012 coverage, and nearly $20 million the year before.
The HHS report said consumers nationwide will save $330 million in refunds, with 6.8 million consumers due to receive an average refund benefit of $80 per family.
The MLR rule and other health law standards contributed to consumers saving about $4.1 billion on premiums in 2013, for a total of $9 billion in savings since the MLR program's inception, the federal agency said.
The report shows that since the rule took effect, more insurers are meeting the 80/20 standard.
For consumers who bought individual and family policies, rebates may come as a check in the mail, a reimbursement to a bank account, or a direct reduction in future premiums, Health News Florida reported. If the insurance came through the workplace, the employer must provide the refund in one of those ways or use it in another way that directly benefits employees, the law says.
Cindy Zeldin of Georgians for a Healthy Future said the rebates showed the ACA is working as intended.
"This provision of the law was designed to provide greater transparency for consumers about how their premium dollars are spent and to push insurers to provide better value and operate more efficiently.'' Zeldin said.
Rebates, she added, "help make the insurance market more fair by giving consumers some of their premiums back if insurers spent too much of them on administration or profit."
Georgia's insurance department said Thursday that the agency would do a financial examination to ensure the federal calculations on rebates were done properly. The review is standard department policy, said Glenn Allen, a spokesman for the agency.
"We are pleased that the Affordable Care Act continues to provide Americans better value for their premium dollars," said HHS Secretary Sylvia Burwell in a statement.
"Provisions such as the 80/20 rule are providing Americans with immediate savings and helping to bring transparency and accountability to the insurance market over the long term."