Blue Cross and Blue Shield of Georgia is gearing up to handle the transition of the State Health Benefit Plan (SHBP) to a co-pay system next month.
Teachers, state employees and other members of the SHBP will get new ID cards, said Morgan Kendrick, president of Blue Cross, the state's largest health insurer, in an interview with GHN.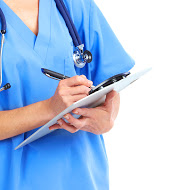 Consumers may get a rebate or credit on their previous health care transactions for this year, as a result of the switch to a co-pay system. Currently, patients are operating with a co-insurance model, where they pay a percentage of the costs of a health service.
The change to co-pays will occur by March 14, but will be retroactive to the beginning of the year. State officials said the transition should relieve financial stress for many SHBP members.
Some patients may end up owing money if they have received care in 2014 and had first-dollar coverage with their health reimbursement arrangement. The Department of Community Health is expected to give more guidance on the co-pay transition this week.
The SHBP has been in a state of flux in recent weeks. Effective Jan. 1, it changed over to a single vendor, Blue Cross, and a single type of health plan. But after a flood of complaints from SHBP members about how the new arrangement was working, the board of Community Health called a special meeting and approved the transition to co-pays.
The benefits plan covers about 650,000 state employees, teachers, other school personnel, retirees and dependents. This being an election year in Georgia, political experts say the uproar over the plan changes could have an impact on voters.
"A group of people were dissatisfied,'' Kendrick acknowledged. "The governor and DCH listened and made appropriate changes.'' He added that such revisions have occurred with large employers during a plan year as well.
The state will be paying for the changeover to a co-pay system, which will amount to an estimated claims cost of about $116 million for 12 months.
The switch was well received by the Professional Association of Georgia Educators and the Georgia Association of Educators.
But a Facebook group of teachers, state employees and retirees — who organized to oppose the plan introduced Jan. 1 — said it was taking a wait-and-see stance on the co-pay change.
Ashley Cline, founder of the group called Teachers Rally to Advocate for Georgia Insurance Choices (TRAGIC), said in a recent statement that her organization is not going away.
TRAGIC will advocate for a health care plan with affordable options that will meet the needs of all Georgia state employees, retirees and their families, Cline said.
"Look at the teachers, administrators, custodians, and lunchroom workers who stayed overnight at schools making sure the children were safe during the storm'' in late January, she said. She also cited the assistance of bus drivers and Georgia State Patrol officers.
"These people did what needed to be done without a moment's hesitation,'' Cline said. "Are you telling me the state cannot afford to offer them health care options for their families?"
Cline noted that the TRAGIC group plans a rally at the Capitol on Feb. 18th to advocate for affordable choices during open enrollment for the 2015 benefits year.
Many demand more options
State officials acknowledge that the health reimbursement arrangement debuting in January was not popular with many members, and the officials say it was not well understood.
"There has been an awful lot written,'' Kendrick added. "I understand the intensity of it. We take this business very personally and we take it very seriously.''
Kendrick said Blue Cross expects to deliver services at a high level this year.
Blue Cross' contract goes five years, but it's renewable after each year.
Gov. Nathan Deal has said the members of the health plan could see more choice of insurance providers for 2015. Members have complained about a lack of choice of insurers and health plan types, such as an HMO.
Blue Cross' Kendrick said his company has the ability to offer an HMO statewide. He also said that large employers have shown an increasing inclination to offer just one insurance company to workers.
Last year, Community Health proposed an HMO in metro Atlanta under Kaiser Foundation Health Plan, but the agency's board, in a surprise vote, rejected that option. Opponents said offering a choice of health plans in only one region would be unfair to the rest of the state.
Kaiser pointed out that its HMO had been a popular option for state employees in the past, and that it ranks highest in the state in health plan measures of quality and service.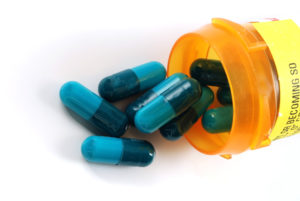 The new co-pays for SHBP members will include $20 for generic drugs, $50 for most brand-name prescriptions and $80 for specialty medications.
Primary care doctor visits will have a $35 co-pay, while specialist care will be $45.
Rehab services will have a $25 co-pay; urgent care will be $35; and emergency room visits will be $150, Reese said.
The state has said premiums, deductibles, out-of-pocket amounts and HRA contributions will not be affected.