A report released Tuesday ranks Georgia at the bottom of states on protecting against infectious disease threats.
The report by the Trust for America's Health and the Robert Wood Johnson Foundation found that three states — Georgia, Nebraska and New Jersey — met just two of 10 key indicators on infectious disease outbreaks.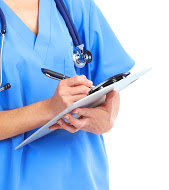 The top scoring states, including North Carolina, scored seven of 10 indicators. The benchmarks included vaccination rates, public health lab preparedness, funding for public health, and reporting of infections acquired in hospitals.
But Georgia public health officials, responding to the report, said Tuesday that some of the indicators are misleading or erroneous. The authors of the report did not contact the state Department of Public Health to verify their findings, said Dr. Patrick O'Neal, director of health protection for the agency.
"I can tell you that one of the best public health systems in the country is in Georgia,'' O'Neal said.
The report noted that since the 1940s, there have been tremendous advances in infectious disease prevention efforts, which have saved countless lives.
But the nation's ability to prevent and control outbreaks currently is hampered by outdated systems and limited resources, the report said, adding that infectious diseases cost the country more than $120 billion annually.
'Constant vigilance'
"From antibiotic-resistant Superbugs to Salmonella to the seasonal flu, infectious diseases disrupt lives and communities," Jeffrey Levi, executive director of the Trust for America's Health, said in a statement. "Fighting these diseases requires constant vigilance. The bad news is that we found major gaps in the country's ability to prevent, control and treat outbreaks, leaving Americans at an unacceptable level of unnecessary risk."
Levi, when speaking to media about the report, said residents of a bottom-ranked state such as Georgia could be considered "at a greater risk."
"I would be worried'' to be residing in one of these states, Levi said.
O'Neal responded, "I totally disagree with that. I do not think this report is valid."
Among the report's findings:
** One-third of states do not require health care facilities to report health care-associated infections. About one out of every 20 hospitalized patients will contract such an infection. Georgia does require this reporting, though the information is not made public.
** Only one-quarter of states had at least half of their populations vaccinated against the seasonal flu. Georgia's flu vaccination rate is 41.1 percent, the report said.
O'Neal said Georgia has focused on boosting the rate of flu vaccinations at the school level. "We're accomplishing what we want.''
** Only two states (Connecticut and Delaware) and Washington, D.C., meet the federal goal of vaccinating at least 90 percent of preschoolers against the whooping cough. Georgia is close to this mark, at 86.7 percent.
O'Neal said the state expects to see major improvement in this vaccination rate by focusing on pregnant women and schoolchildren.
** Fewer than half the states require human papillomavirus (HPV) vaccinations, education for parents about the vaccine or funding for vaccinations. Georgia does not require vaccination for this virus, which can cause cervical and other cancers.
"This is a very important area we have recognized we need to dramatically increase,'' said O'Neal, adding that Georgia's rate is close to the national average.
** One-third of states, including Georgia, do not cover routine HIV screening under their Medicaid programs.
** Public health laboratories in 36 states have a plan and capability to handle a significant surge in testing over a six- to eight-week period in response to an outbreak that increases testing over 300 percent. Georgia is not among the 36.
O'Neal said the scoring on three lab measures "is one of the most surprising things in the report.''
The Atlanta-based CDC, which has a pivotal role in national and international public health, uses Georgia's lab for training purposes, he said.
The Georgia lab, O'Neal said, has the ability to respond to surges through partnerships with other states, and it has speedy transportation of samples — another category in which the report tagged Georgia as deficient.
** Two-thirds of states decreased funding for public health from fiscal year (FY) 2011-12 to FY 2012-13. Georgia's funding actually increased during that time.
Resurgence of diseases
"There has been a widespread mistaken belief that we have infectious diseases under control,'' said Dr. Tom Inglesby in helping present the report. Inglesby is CEO and director of the UPMC Center for Health Security, affiliated with the University of Pittsburgh Medical Center.
Levi and Inglesby noted that there has been a resurgence of whooping cough, measles and TB in some states.
"Many infectious disease threats keep me up at night — from the emergence of a new deadly disease, such as the Middle East Respiratory Syndrome (MERS), to the prospect of bioterrorism, to antibiotic-resistant infections, to the worsening of mosquito-borne illnesses being driven by changes in the climate," Inglesby said in a statement.
He said while hospitals and clinics have adopted electronic health records, public health has been left out of that digital transformation.
About 40,000 public health jobs have been lost over the past five years, Inglesby added.
Federal and state budget cuts to public health have been damaging, Levi said. "Not everything can be done on the cheap,'' he said. "You can never become lax. We can't always be playing catch-up."
The Affordable Care Act should help in paying for immunizations and other services, especially in states that are expanding Medicaid, Levi said. Georgia has opted not to pursue expansion.