Flu cases are ticking up in Georgia.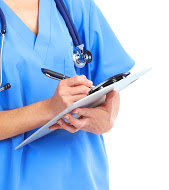 Public health officials announced the first influenza-related deaths in Georgia this flu season –- two adults in metro Atlanta. Officials did not provide further details about the two who died.
The Department of Public Health says that while the flu level is still considered minimal in Georgia, it is reporting increases in flu activity statewide, including hospitalizations.
"The single most effective way to prevent the flu is the flu vaccine,'' said Dr. Patrick O'Neal, director of health protection for Public Health. "Every healthy individual over the age of 6 months should get a flu vaccine, unless there are underlying medical conditions."
Dr. Lisa Miller, a Covington pediatrician, has seen a higher number of cases within the past two months, the Rockdale Citizen reported.
"Our office is averaging about 15 to 20 cases per day," Miller told the newspaper. "This number has doubled over the past month. We started seeing cases of influenza as early as late September."
Miller said her office has "sent a number of children by ambulance to the hospital with pneumonia and mild respiratory distress."
Flu activity most commonly peaks in the United States in January or February. But seasonal flu can begin as early as October and continue to occur as late as May.
Currently, 2.8 percent of outpatient visits in Georgia are for flu-like illnesses, which is below the baseline percentage of 3.2, Dave Palmer, Hall County Health Department public information officer, told the Gainesville Times.
"The geographical spread of influenza in Georgia is minimal at this time," Palmer said. "However, we know that flu is spread when people cough and/or sneeze the virus into the air, so the situation could change at any time."
Dr. Katie Dudas, a Gainesville family medicine physician, told the Times that she has seen a number of patients testing positive for the virus or at least showing signs of it in the last few days.
Meanwhile, Hayla Folden, risk communicator for the public health district that includes Carroll, Coweta, Fayette, Heard and Henry counties, told the Newnan Times-Herald, "We're not seeing anything abnormal or extreme for this flu season."
Folden said the flu season "will be more dangerous for people who have underlying conditions like diabetes or heart disease," the Times-Herald reported.
The CDC said Thursday that despite the benefits of flu vaccination, only 40 percent of Americans 6 months and older had reported getting a flu vaccine this season as of early November 2013.
"We are happy that annual flu vaccination is becoming a habit for many people, but there is still much room for improvement," said Dr. Anne Schuchat of the CDC. "The bottom line is that influenza can cause a tremendous amount of illness and can be severe. Even when our flu vaccines are not as effective as we want them to be, they can reduce flu illnesses, doctors' visits, and flu-related hospitalizations and deaths."