White House officials extended the deadline to enroll in health insurance for one day as more than 1 million visitors, a record number, logged into the healthcare.gov website on Monday.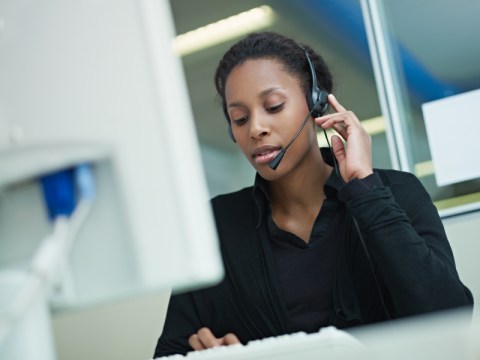 Officials said the large volume led to some backups in people getting served on the website, which had a rocky debut on Oct. 1 and continued to experience problems for weeks after that.
Monday was the deadline for people wanting coverage that will begin Jan. 1, but now consumers have an extra day to enroll to meet that start-up date.
Organizations involved in the sign-ups in Georgia said Monday that enrollment activity had been brisk in the days and hours leading up to the Monday deadline.
"All of our navigators were busy providing consumers with information and assistance, and our office received a higher volume of phone calls than usual,'' said Brian Robinson, a spokesman for SEEDCO, one of two organizations in Georgia running the navigator program to help people enroll in the insurance exchange.
Cathy Bowden of the Georgia Association for Primary Health Care said the state's community health centers had seen a spurt in consumers looking for coverage over the past week. The health centers, she said, "are swamped for the next two weeks with consumer appointments."
The federal Centers for Medicare and Medicaid Services said Monday that the grace period was being offered to accommodate people from different time zones and to allow for any technical problems that might result from a last-minute rush of applicants.
But Jessica Waltman, the top lobbyist for the National Association of Health Underwriters, told USA Today that the move was "too little too late" for the 70,000 insurance brokers racing to sign up clients for insurance on the exchange.
In Indianapolis, broker Susan Rider said wait times were down but glitches remained Monday, including challenges signing up consumers who were eligible for subsidies, the newspaper reported.
Despite the late rush, enrollment in the health insurance exchanges has so far been well below the original projections.
Health insurers are giving consumers more time, till Jan. 10, to pay the first month's premium.
"Health plans will continue to do everything they can to help consumers through the enrollment process and mitigate potential confusion or disruption caused by all of these last-minute changes to the rules and deadlines," said Robert Zirkelbach, spokesman for America's Health Insurance Plans, an industry trade group.