Recent problems with the Affordable Care Act — a poorly functioning insurance exchange website and an uproar over canceled policies — have dominated headlines and reignited political debates.
But Jonathan Blum has a positive message to deliver about the ACA and its effect on the Medicare program, which covers about 1.4 million Georgians.
Blum, principal deputy administrator for the Centers for Medicare and Medicaid Services, says the 2010 health care law has led to better quality of care and more benefits for seniors while containing the costs of the federal program.
GHN recently interviewed Blum about the ACA's benefits changes, hospital readmission penalties, accountable care organizations, and Medicare Advantage growth, along with medical education funding and possible scams that seniors should avoid.
Q: We're right in the middle of open enrollment for Medicare beneficiaries. What are your main messages for seniors?
A: The Medicare program is stronger today than in recent memory. The Affordable Care Act has [given] the program more generous benefits, and quality of care is improving by various measurements. And at same time, costs remain very manageable.
There used to be the notion that there was a tradeoff between more benefits and higher quality and costs. What we are seeing in Medicare is growing evidence that we can add more benefits and increase the quality of care while keeping cost growth very manageable.
Medicare Part B premiums for 2014 are going to be the same amount as 2013, primarily due to lower-than-expected cost growth. With the Affordable Care Act's framework for quality improvements, and to add preventive benefits, we're seeing growing signs that the strategy is working both for beneficiaries and also for taxpayers who fund the program.
Q: Talk about these new benefits.

A: The two main categories of benefits really change the emphasis of the program. The first is free cost-sharing [i.e., no co-payments] for preventive benefits. Medicare beneficiaries for the first time have the opportunity to have an annual wellness visit with a physician. Screenings like colonoscopies and recommended preventive care have free cost-sharing.
For those who have the drug benefit, the coverage gap is now being narrowed. There is growing evidence that beneficiaries are complying with their drug regimens. Their drug regimens are coordinated with their overall care. They avoid hospital stays and other significant health care events.
The free preventive benefits, and the part D benefit becoming more complete, [constitute] a change in emphasis in how Medicare is oriented — from being a program that only pays for people when they're sick [to] a program that [also] is keeping beneficiaries healthy for a longer period of time.
Q: When Medicare Advantage was first started, there was a lot of pushback against it. Now these private health plans serving Medicare patients have becoming increasingly popular.
A: I think if you followed the debate on the Affordable Care Act, the notion was the president's proposal and the act's ultimate policies to reduce payments for the [private] plans would decimate the program.
Quite the opposite has occurred. We're at an all-time high in beneficiaries — in [raw] numbers and percent — who have chosen private plans to receive their Medicare benefits. Premiums have fallen on average since the Affordable Care Act. We've seen no signs on average that plans have reduced their benefit offerings. The quality of the plans has significantly changed for the better.
Q: This is an example of more pay for better performance by providers?
A: Before the act, we had about 16 percent of beneficiaries with a private plan choose a 4-Star or 5- Star [rated] plan. Today, for 2014, more than half of beneficiaries who have chosen a private plan are in a 4-Star or 5-Star plan.
Q: What percentage of Medicare recipients are in Advantage plans?
A: It's close to 30 percent. Before the Affordable Care Act, it was about 21 or 22 percent.
Q: And the plans are getting less money for serving patients?

A: As a share of the fee-for-service program. Prior to the Affordable Care Act, on average, the plans were receiving 13 percent to 14 percent more than the fee-for-service program [for a total of 113 percent to 114 percent]. Now it's down to 103 percent, 104 percent. It's going to continue to phase down.
The plans on average are being paid less, they're still offering competitive benefits. Premiums are lower on average than before the act was passed. It's part of our key strategy to achieve our quality-of-care goals. It's really pleasing to us that so many more beneficiaries who have chosen a private plan are in a 4-Star or 5-Star-rated plan.
Q: Many seniors are confused about whether to sign up for an exchange, as part of the ACA.
A: The key message for Medicare beneficiaries is the exchanges are not part of the Medicare system.
The Medicare system will operate the same way it has always operated. Medicare beneficiaries should go to their same sources of information — medicare.gov or 1-800-MEDICARE.
They will receive their benefits the same way. They don't have to apply for anything through the exchanges. If you receive Medicare benefits, you don't need to think about the exchanges.
Medicare beneficiaries should not fall for any scams or false information about signing up for a plan in the health insurance marketplace.
What the Affordable Care Act has done is . . . [add] benefits and . . . [elevate] the overall quality of care.
Q: Talk about the effectiveness of the penalties for hospitals that have too many readmissions [of discharged patients].

A: We have put in place payment penalties for hospitals that have higher-than-expected readmission rates. The readmission rate for the past year and a half, for the first time in [the] five years the agency has tracked it, is falling. It's about a percentage point lower than it was the previous five years.
What that means is about 70,000 fewer hospital readmissions are paid for by the Medicare program on a monthly basis. That's a real impact for beneficiaries. My dad was in the hospital last year. His care was not well coordinated and he had a hospital readmission — a classic case. It was very traumatic for him and for our family. Everybody was very worried.
It's tangible, meaningful changes in the health care system.
Q: Is it improving nursing home care?
A: What the readmission [rule] has done is force hospitals and nursing homes to have better systems of coordination. It used to be the incentive for nursing homes was to send the patient back to the hospital. So Saturday night, if the patient had an issue, the automatic response was to send the patient back to the hospital. Very traumatic for the patient and the family.
These pay-for-performance systems are changing behavior and building stronger relationships, so beneficiaries have more care coordination, there are not just single episodes of care or silos of care.
Q: Seniors often talk about the lack of dental care in Medicare.

A: Well, really it's an artifact of the statute when it was created; it's not something that we do purposely. Some managed care plans that participate in the Medicare program offer dental coverage as a supplemental benefit.
There are some gaps in the Medicare benefit package. Lack of coverage for hearing aids, that's a statutory prohibition. Dental care, the same thing. Some managed care plans offer them as supplemental benefits.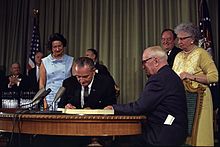 Q: Is that something that could be changed, that could lead to better health?

A: There's good research that good dental health is a key factor in good overall health. Our limitation is that we're bound to the statute.
Q: Evaluate the progress of Accountable Care Organizations [combinations of doctors, hospitals and/or insurers created to lower costs and improve quality of care].
A: One of the changes in the Affordable Care Act was to bring about organizations that acted like systems of care rather than silos of care. I would describe it as groups of physicians who are coming together and promising to be accountable for a population of Medicare beneficiaries.
It's a notion that team-based care is better than individual care. Care is coordinated across different office and hospital settings. With care coordination, duplication of lab tests and other tests would be reduced.
We've been overwhelmed . . . [at] the response by the physician community in participation. We have more ACOs today operating in the Medicare program than we anticipated.
It doesn't change how beneficiaries interact with the health care system. It doesn't change how we pay physicians on a service-by-service basis.
At the end of the year, ACOs can demonstrate they met the quality benchmark and they can demonstrate that overall total health care costs have been reduced, and the organization can share in the savings.
Q: How many beneficiaries are being served by ACOs?
A: We estimate that about 4 million beneficiaries are being served by ACOs across the country.
Q: Are they saving money?
A: It's too early to state with certainty whether the program has saved money [for the taxpayer]. But to me, if we are paying the same and the quality of care has improved, that's a huge win.
Q: Where do you see the ACO trend going?
A: I see the share of Medicare-participating physicians and Medicare beneficiaries served by ACOs continuing to grow. Clearly the Congress is very interested in trying to . . . [encourage] more physicians to participate with ACOs.
Beneficiaries seem to understand this model, seem to understand that it works for their care. We notify beneficiaries that their doctor is participating in an ACO, and they have the opportunity to opt out.
Q: How will they see their care is different?
A: Their care will be coordinated. When they go to the hospital, their physician will know that. Senior groups tell these stories — that one doctor orders a blood test, then another one orders the same test. Why can't their doctors talk to each other?
Our expectation is that patients will have more time with their doctors rather than less.
We had assumed that beneficiaries would complain and choose to opt out of the data-sharing. Very little of that complaining and opting out of that data-sharing has gone on.
Q: Are you concerned about doctors dropping out of Medicare?

A: No. Those physicians who have dropped out are a very small share of physicians and tend to be those physicians who don't treat Medicare patients. I think there are some pockets across the country that we have to be mindful of. Some of those [news] stories that came out this summer were not using accurate data.
Q: An article recently described how Medicare isn't paying uniformly for physician education across the country.

A: There's been a long history in the law for how payments are sent to teaching hospitals. This is another example in the Medicare program where history matters, and that has created differences across the country, where we're paying a lot more, say in New York City, than [some other places] across the country.
It's not a policy choice, it's an artifact of the statute, how the system has been created to establish these payments.
Right now it's true that Medicare doesn't necessarily set standards for graduate medical education for the funds paid across the country. That's a growing policy trend to watch. A question I hear more and more is, 'Should the Medicare program demand more accountability for the significant share of graduate medical education that it's funding?' It's a question that the Congress will have to ultimately answer.
Q: Anything you want to add?

A: It's a hard message right now obviously to convey, with everything going on with the exchanges, but I do think one of the really good news stories of the Affordable Care Act is the impact on costs and quality, as primarily seen through the Medicare program.
Some say the Affordable Care Act didn't do anything to reduce costs. Well, yes it did.
Look at the Medicare program now. It's the biggest health care program in the country. Quality of care has increased. Benefits have been added. I believe it is possible to add benefits and improve quality while lowering costs. The past three years we have demonstrated that it's possible in the Medicare program.