Thousands of Georgians are getting notices that their health insurance policies are being terminated because they're not compliant with the Affordable Care Act.
The cancellation notices have created an uproar in political circles and in households across the country. Some people are facing higher premiums, and others say they had been led to believe that that their policies could not be canceled under the ACA without their consent.
But many Georgia consumers have an option if they are unhappy about losing their current policy: They can renew it before Jan. 1.
This choice has largely gone unmentioned by the media during the outcry over cancellations. Most health insurers in Georgia are allowing consumers the option of renewing their current policies early, said Jay Florence, assistant commissioner of insurance.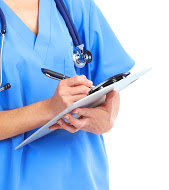 "Most insurers are trying to inform consumers of their options,'' Florence told GHN on Wednesday.
If consumers are able to renew now, before Jan. 1, they can keep that policy into late 2014, according to health insurance industry officials. But at that point, policyholders will have to switch to a plan that complies with benefits requirements of the ACA.
Regulators in some states have opposed early renewals, Kaiser Health News reported earlier this year.
"Insurers are trying to make sure people don't fall through the cracks,'' said Graham Thompson, executive director of the Georgia Association of Health Plans.
The Wall Street Journal reported Wednesday that federal lawmakers and state officials have stepped up the pressure on health insurers to allow consumers whose coverage has been canceled to keep their policies beyond the end of the year.
Blue Cross of California said it would relax its position on terminated policies for about 115,000 people until March, after state regulators' request to do so.
Vermont's governor has asked the state's two biggest insurers to allow customers to keep their plans through March 31, the Journal reported.
Florence said he didn't know how many states permit early renewal.
Georgia Insurance Commissioner Ralph Hudgens has estimated that 400,000 people in the state currently have individual coverage that doesn't meet the ACA requirements.
A consumer getting a cancellation notice also has the choice of switching to a new health plan now, either in the ACA's online exchange or outside the exchange. Those policies, though, must cover the essential health benefits required by the ACA, which include maternity coverage, prescription drugs, mental health services.
Insurance experts have noted that the current individual policies often have big benefits gaps and large out-of-pocket costs. And many consumers who go to the exchange can get a subsidy or discount on a health plan, thus making the cost lower for better coverage.
"Consumers should absolutely explore their options,'' said Amanda Ptashkin of consumer advocacy group Georgians for a Healthy Future. The health insurance exchange, she said, "is the only place where subsidies are available to make insurance more affordable."
The Kaiser Family Foundation estimated Tuesday that 654,000 Georgians are eligible for subsidies in the exchange. For the many people who have been unable to use the exchange because of widespread technical problems, the federal government says the situation will be corrected by the end of November.