A state health agency board gave initial approval Thursday to offering care coordination services to 450,000 Medicaid beneficiaries who have disabilities or are elderly.
The proposal for the "aged, blind and disabled'' population comes as part of the state's move to improve care and reduce spending. This beneficiary category represents roughly 28 percent of Medicaid enrollees in Georgia, but it accounts for 60 percent of the overall costs of the program.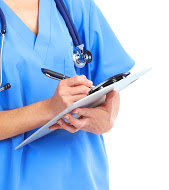 Clyde Reese, the Department of Community Health commissioner, also announced that Georgia primary care physicians are scheduled to start receiving a pay hike for Medicaid services Nov. 1, as part of a provision in the Affordable Care Act.
For two years, it will pay family physicians, internists and pediatricians the same for Medicaid services as they receive under Medicare. The pay hike for eligible doctors is expected to be retroactive back to Jan. 1.
Georgia is among the last wave of states to implement the raise. The delay here had frustrated physician groups, which said there was already financial pressure on doctors serving largely Medicaid patients. This will be the first Medicaid pay raise for Georgia doctors in more than a decade.
Georgia's proposal for care coordination for the aged, blind and disabled would allow the enrollees to access a nurse phone line and case management services. It would also help connect patients with medical providers, said Jerry Dubberly, the state's Medicaid chief.
Under the plan, "nothing changes in benefits and in reimbursements to providers,'' Dubberly said.
The services, which would be optional for enrollees, could produce $5 million to $10 million in savings in the second year of implementation, he added.
Dave Zilles, a member of a consumer advocacy consortium called Care-M Coalition, said many of the 450,000 people eligible for care coordination would not actually require the new services.
The state's plan "is a good idea as long as it tries to focus on those individuals who have medical needs and ensures they get the proper treatment and services to improve their health,'' Zilles said. "Their social needs also must be taken into account.''
The public notice on care coordination given to the agency board said Community Health would select a single contractor for these services through a bidding process.
Board member Clay Cox, though, urged Dubberly to reconsider limiting the contract to one vendor.
Currently, the State Health Benefit Plan (SHBP) is set to use one vendor to offer health plans to state employees – a decision that has generated much criticism, plus a formal protest by one company.
Last month, Community Health's board rejected a proposal to offer an HMO option to state employees in seven metro Atlanta counties, because it would not have been offered elsewhere in the state.
The agency had already chosen a single insurer, Blue Cross and Blue Shield of Georgia, to provide statewide PPO-type plans for members of the SHBP. That award, though, is under appeal by UnitedHealthcare, which has called the contracting process "state-sponsored bid-rigging.'' Community Health has denied there was anything improper about the process.
The agency said Thursday that it is still reviewing the appeal of the SHBP contract.