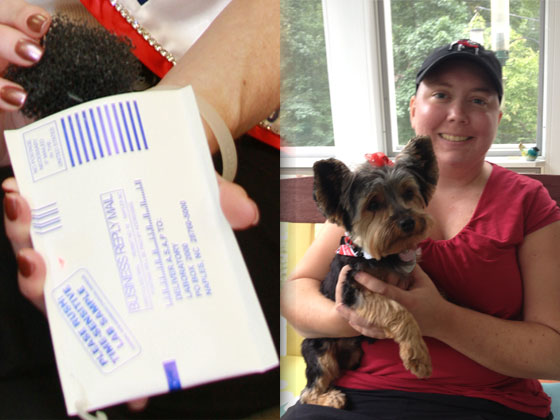 Three years ago, Gail Dobbs had a CT scan done for an abdominal problem. The test showed something unexpected — a small spot on her lung.
It was lung cancer.
Dobbs, who had never smoked, was stunned to have a health problem that people commonly associate with smoking. She had surgery to remove the small growth.
At the urging of her son, she also had her home tested for radon, an odorless, radioactive gas that can cause lung cancer.
The radon readings in their Monroe home registered a high rate — more than 4 picocuries per liter. That led her to believe that radon created her problem.
Radon, a naturally occurring element, is the second-leading cause of lung cancer. (Smoking is first.) In the United States, radon is estimated to cause more than 20,000 lung cancer deaths a year.
The danger begins in the ground. Radon comes from the natural breakdown of uranium in soil, rock and water.
Because radon is a gas, it can seep from the ground and into homes and other buildings. It typically enters through cracks and other holes in the building's foundation. A building can trap radon inside, causing the gas to build up and be inhaled by the occupants.
Georgia's estimated radon-linked deaths are higher than those of other Southeastern states, says Becky Chenhall of the University of Georgia Cooperative Extension's radon education program.
"A lot of people don't know that radon is deadly,'' says Chenhall. "It's a silent killer.''
Dobbs, 61, says she's fortunate her cancer was caught in time. "I call it my miracle,'' she says.
A nationwide menace
For a problem that so often goes unnoticed, radon contamination is common. One in every 15 homes across the U.S. is estimated to have an elevated level of radon, the EPA says. In Georgia, the northern third of the state, which has a great deal of granite, is where most of the high levels of radon are found.
Gov. Nathan Deal recently proclaimed January as Radon Action Month in Georgia, urging everyone to test for radon.
Test kits cost $8 to $10, depending on where you get them.
The average indoor radon level is estimated to be about 1.3 picocuries per liter. The EPA recommends that a home be fixed if its radon level is 4 or more.
Don Linke of Gainesville, a retired airline pilot, felt compelled to test for radon after a neighbor's home got a high reading. The Linke home registered readings of 7.7 and 8.0 in separate tests. "I thought, I better do something,'' he says now.
He advises homeowners to educate themselves, get guarantees written into a contract, and monitor the work that is done.
Remediation can cost $2,000 or more. Dobbs paid about $2,000 to fix her property. "It's well worth the money,'' she says.
An elusive culprit
Many states require home sellers to disclose whether the property has been tested for radon or has a known radon hazard.
There's no such regulation in Georgia, says Ginger Bennett, a Hall County-based UGA Cooperative Extension employee. "It's not regulated in any shape or form,'' Bennett says.
She also says the link between radon and lung cancer can't be clearly delineated in individual cases.
"You can't look at [cancerous] tissue and say, 'This was caused by radon exposure.' '' Bennett says.
Ann and Randy Tackett recently lost their daughter Allison to lung cancer. She was 27, and did not smoke.
When Allison was diagnosed, her physician recommended that the Tacketts test their Athens home for radon. "We were dumbfounded,'' Ann Tackett says. "We didn't even know radon was a problem.''
The reading was above average, at 3.1.
The Tacketts, though, are also considering the possibility that Allison's cancer could have been also caused by a genetic mutation.
Neverthless, the Tacketts urge people to be aware of radon's dangers and get their homes tested.
"Just see if your house has radon,'' Ann says. "If it does, get it fixed."